THE MENDIP TRIANGLE
Reclaimed materials, inspiration from far off places and the natural landscape are common themes of 'The Mendip Triangle' – a group of 3 Somerset Open Studios artist venues in a delightful part of the East Mendips between Frome, Bruton and Shepton Mallet.
This year Venues 81, 83 and 84 have linked up to exhibit an exciting selection of work by artists from Somerset, The Netherlands, Scandinavia and Kenya. Inspiration has been drawn from travels to Burma, China, Japan, Africa and the local countryside.
Venue 81 – Christine-Ann Richards: The gardens of China and Japan have been an ongoing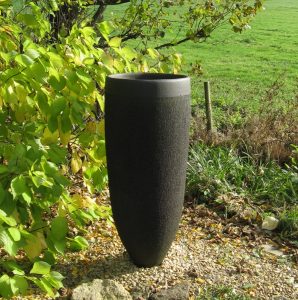 inspiration for her large pots and water-features. Since a trip to China nearly 40 years ago Christine-Ann has looked towards the east as a source of inspiration both in her thrown porcelain and hand-built garden ceramics.
Venue 83 – Sabine Abraham is particularly interested in industrial scenes, recycled mass, destruction of the environment and discarded objects,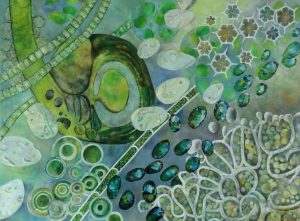 exploring aesthetics, geometry, shape and colour in the world around her. Occasional forays into nature result in floral still lives and landscapes which act as a contrast to the destructive man-made environment from which she normally draws her inspiration. She also designs textiles and produces original one off creations in wools and silk.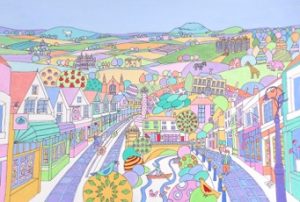 Julia Blaker: Exciting eye-catching images define the distinctive style of Julia Blaker. Illustrative
and stylised they have their inspiration in the magnificent patterns and motifs of medieval art.
Camilla Frederick: studied art for three years in Florence in her late teens, under the guidance of Professor Simi. Then, after living abroad for many years, moving to London and working as a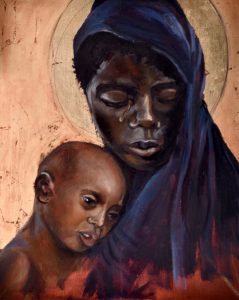 photographer's agent in advertising, Camilla decided to paint. Beginning with still life, she explored the relationships between inanimate objects. Her understanding of light and shade was much influenced by the years she spent working in photography – these had provided a rich learning discipline. More recently, she completed a series of figurative paintings based on homelessness, much inspired by her work with Nightstop – a life changing charity in Bristol for young people thrown on to the street. She travels, when she can, to Africa, India and south east Asia; she enjoys painting the characters she sees and meets, such as Kukuwa here exhibited.
Michel Linthorst: MIES is a dutch designer, illustrator and writer. During the OPEN STUDIOS he will show his imaginary maps.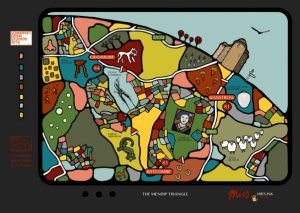 'I start with drawing the real map with lots of actual details of the city or town. Then my imagination kicks in'.
Venue 84 – sculptural work in a beautiful garden setting. Smaller pieces, sketchbooks and drawings in Fiona's historic former-laundry studio.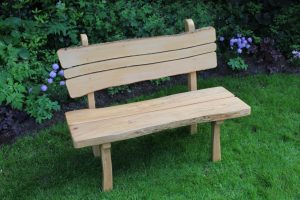 Fiona Campbell and Nick Weaver created the focal pieces for the gold and best artisan award-winning Mekong garden at RHS Chelsea Flower Show this year. They also collaborated on the step in stone quarries '15 project and some of this work will be on show.
Kenyan roots influence Fiona's work – drawings, paintings and mixed media sculptures wrought as primal, linear, often nest-like structures. Fiona's woven and welded sculptures combine steel, copper, wire and other media transformed into fascinating, ethereal pieces, large and small, perfect for gardens.
Nick crafts furniture and sculpture from found and reclaimed wood, finding inspiration for his designs in natural forms or the materials' shapes and textures. Each piece is unique, charming and quirky, harmonising with its surroundings. Other recent commissions include a bespoke conference table for Lafarge Tarmac.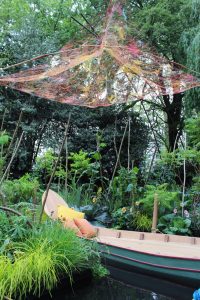 Somerset Open Studios runs from 17th September – 2nd October '16. Please visit our group page at: mies.inkfor details. The area abounds with quality pubs, and other SAW art venues nearby in Coleford, Evercreech and Frome. The artists will give you a warm welcome to The Mendip Triangle, which provides an easy trail with something for everyone, from monumental ceramics and challenging metal sculptures to paintings, hats and functional furniture.
Further information
Contact: Fiona Campbell or Nick Weaver
Tel: (01749) 880394 mobile: 07515537224 (Fiona) or 07552121255 (Nick)
Email: fionacampbell-art@sky.com or nick_weaver@hotmail.com
Website: www.fionacampbellart.co.uk/
www.somersetartworks.org.uk/artists/nick-weaver
Sabine Abraham: mailto:sabraham2011@hotmail.co.uk
Julia Blaker: mailto:julia@force11.co.uk
Camilla Frederick: mailto:camilla.frederick01@gmail.com
Michel Linthorst: mailto:michellinthorst@live.nl
Christine-Ann Richards: mailto:mail@christineannrichards.co.uk