Three recent graduates of BA Visual Communication at the National College of Art and Design (NCAD), Dublin have been shortlisted in the Best Student Book category of the 2017 British Book Design & Production Awards. The prestigious awards promote and acknowledge innovative book design and expert craftsmanship.
A panel of four judges, selected from the areas of design, publishing, production and retail were tasked with the selection process to reach a shortlist for each category from a total of 600+ entries. During this process, the judges looked for exceptional design, free of typographical errors, with particular emphasis given to excellent layout and standards of typography.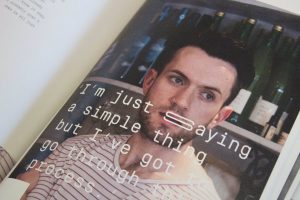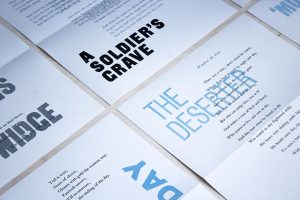 In total only six books made the student category shortlist:
Undone: Conor Burke, National College of Art & Design
The Curious Paradox: Conor Foran, National College of Art & Design
Invisible Forces: Finn Mullan, National College of Art & Design
Modernist London: Alice Lovett, University of the Arts London
Creatures of Habit: Alice Robinson, University of the West of England
Kanye: Handy Tandra, University of the West of England
The shortlisted graduates have been invited to a stunning ceremony at the prestigious Millennium Hotel London Mayfair, on Thursday, 16th November, where the winners of each category will be announced.
Entries for the Awards must be published, designed, typeset, printed or bound by the entrant in the UK or Ireland.
The winner of the Best Student Book category will be given the opportunity to gain work experience with a designer, publisher or printer. The winner will also receive a cheque for £500 along with a trophy which will be presented at the awards evening.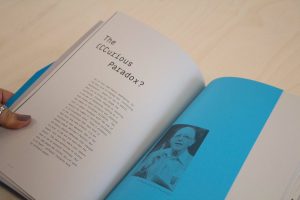 John Paul Dowling, Head of Department of Communication Design, NCAD, said,
"The recognition achieved by our students at the UK's leading Book Awards is astounding. Last year our graduate Aisling Lee won the Best Student Book category, and her visiting lecture instilled a lot of confidence in the current cohort. The entire staff are delighted for the students, and eagerly an category the awards evening in November."
Distillers Press has been instrumental in the students' success. Here at NCAD we have the foremost letterpress print workshop on the island of Ireland, which gives our students practical experience in book design, typography, layout, print and production, which is at the highest international levels. All of the shortlisted works utilised the facilities at Distillers Press.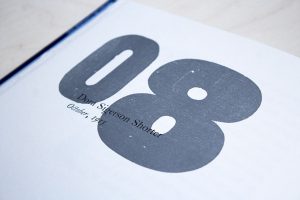 Alongside the student success, Jamie Murphy, Letterpress Technician, Distillers Press has also had a book Winter shortlisted in the Limited Edition and Fine Binding category. Winter has been designed, typeset by hand and letterpress printed by Jamie Murphy with much grateful assistance from Michael Simpson, Jordan Huysmans and Rauiri Conaty (All NCAD graduates). The book has been cranked through a Western style proof press at Distillers Press, NCAD, Dublin.