EX PARTE: NEW EXHIBITION WITH SINGAPOREAN & BRITISH ARTISTS
June 17, 2015 @ 10:00 am

-

June 21, 2015 @ 5:00 pm

Free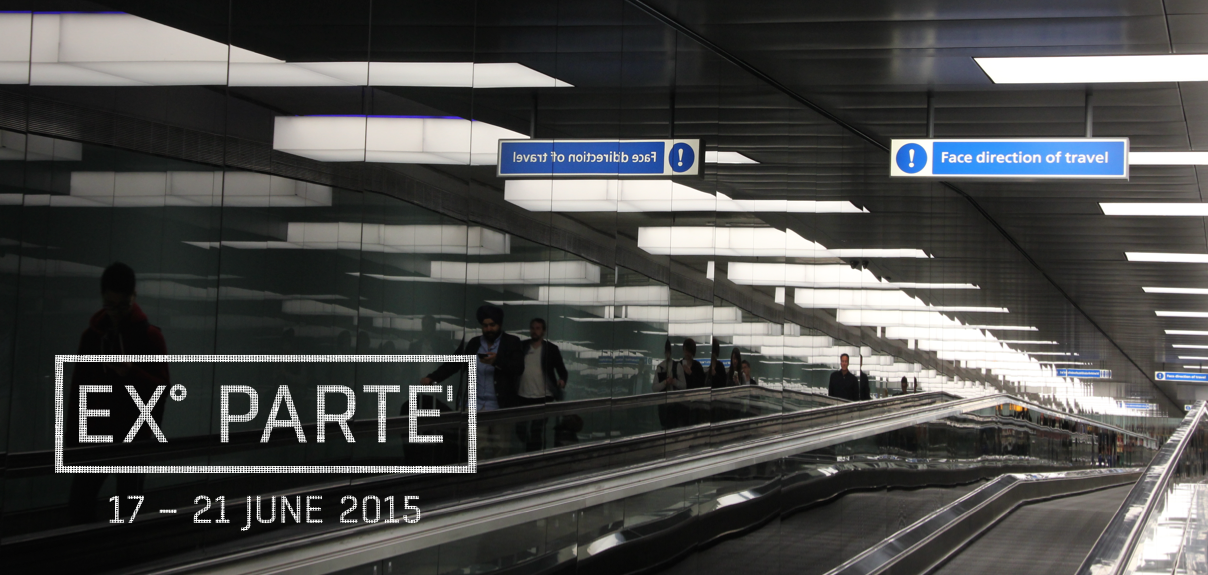 In the year of Singapore's 50th Anniversary of independence, there has been a global cultural campaign to celebrate Singaporean arts and creative industries. In June 2015, the Singapore Tourism Board presents the travelling structure, Singapore: Inside Out, which as part of its tour of 3 major global cities, will pop up in Shoreditch London to introduce a range of handpicked artists from different disciplines.
As an official partner event to Singapore: Inside Out, the visual arts exhibition EX PARTE reflects on these cultural events via the lens of artists who have sojourned at home and away, and who continue to maintain connections to their home as well as beyond their original localities.
What are experiences of those who have travelled from their homeland to another, and can examine at once, the perspectives of both, and the connections, confluences and conflicts between the two? Where are the points and modes of negotiation, and constructed specificities? EX – marks the activating co-ordinates.
This exhibition brings together striking works and engaging talks by Singaporean and UK artists who have spent time living and working in London and Singapore. Via photography, print, handmade work, sculpture, video, communication technologies and live performance, they use a variety of intriguing modalities to demonstrate complex and rich ways of being, transiting and connecting –to bring these themes of their artistic enquiries to wider audiences in UK and beyond.
Featured artists
Nicola Anthony | Weixin Chong | Sarah Choo Jing | Debbie Ding | Andrew Herdon Lynn Lu | Erika Tan | Tan Kai Syng | Teow Yue Han
20 June 2015, Saturday
1.00pm-1.30pm
Performance: Inter/Face
Artist: Teow Yue Han in collaboration with RAW Moves (Singapore)
Inter/face is a series of performances exploring the opportunities and limitations that technology imposes on the body. With the notion of "liveness" and the physical experience of performance challenged by live broadcast, Inter/face seeks to create different spaces and temporalities that channels the body between physical and virtual space. This involves the choreography of screens, dancers, video streaming technologies, audience — creating a hybridised environment that is symptomatic of our times.
In this live performance event, dancers from both Singapore and London will perform alongside one another, the former performing through live streaming. The elements in the work will be highly precise while allowing audience interaction, engaging the exhibition space to become a playful site of transmission.
1.30pm – 2.00pm
Welcome to EX PARTE & Post-performance Q&A with Teow Yue Han
2.00pm – 2.25pm
Talk: On seeds, stories and passages
Artist: Nicola Anthony

Nicola will use a presentation of her recent works, including Constellation, Six Thousand Moments, the public sculpture Ouroboros etc, to explain the journey and evolution of her practice. In particular she will focus on the her materials and processes,  especially in relation to her moving to Singapore and how that has made her much more sensitive to the laden significance of materials.
2.30pm – 2.55pm
Talk: Taxonomies Scanned
Artist: Weixin Chong
3.00pm – 3.25pm
Talk: Alien Ethnographies
Artist: Debbie Ding
3.30pm – 4.00pm
Panel: Constructed Specificities
Artists: Andrew Herdon, Debbie Ding, Nicola Anthony and Weixin Chong
A discussion on the intersections of the local, labour, identity and arts practice.
4.00pm – 4.45pm 
Break
5.00pm – 5.30pm
Performance lecture: Life on the RUN! RUN! RUN! 2015
Artist: Dr Kai Syng Tan
5.30pm – 6.15pm
Talk: A Kind of Memory Theatre
Performance: Accelerated Intimacy 2015
(A reading of composited journal entries from the years 2013-2015)
Artist: Sarah Choo Jing
6.20pm – 7.00pm
Art Rhetorics: Debating History, Nation, and Art.
The Ontological status of the forgotten Malay Weaver.
Artist: Erika Tan
This House argues that Halima, a Malay female weaver who participated in the 1924 Empire Exhibition in London (Wembley) should be seen as one of Singapore's earliest female cultural ambassadors and that she and her work should be symbolically repatriated and incorporated into the developing canon of Singaporean Art.
Using the format of a debate, to counterpose a what if  / apa jika scenario that takes Halima, a former Malay expert weaver who became a 'living exhibit' in the Empire Exhibition in Wembley (1924) as its central concern. Halima along with 19 other Malayans lived and worked within the exhibition pavilion. A few months into her 'residency' Halima contracted pneumonia and died. She was buried in Brookwood cemetery in an unmarked grave. Her story ostensibly ends there. The footnotes where Halima currently exists will be explored by a team of specialists who will extrapolate from these fragments.
Erika will also give a short introduction to her work in the exhibition and her current research on Halima, the forgotten Malay Weaver.