MAP 3: ARCHIVING 'ASIA'
November 3, 2017

-

November 4, 2017

Free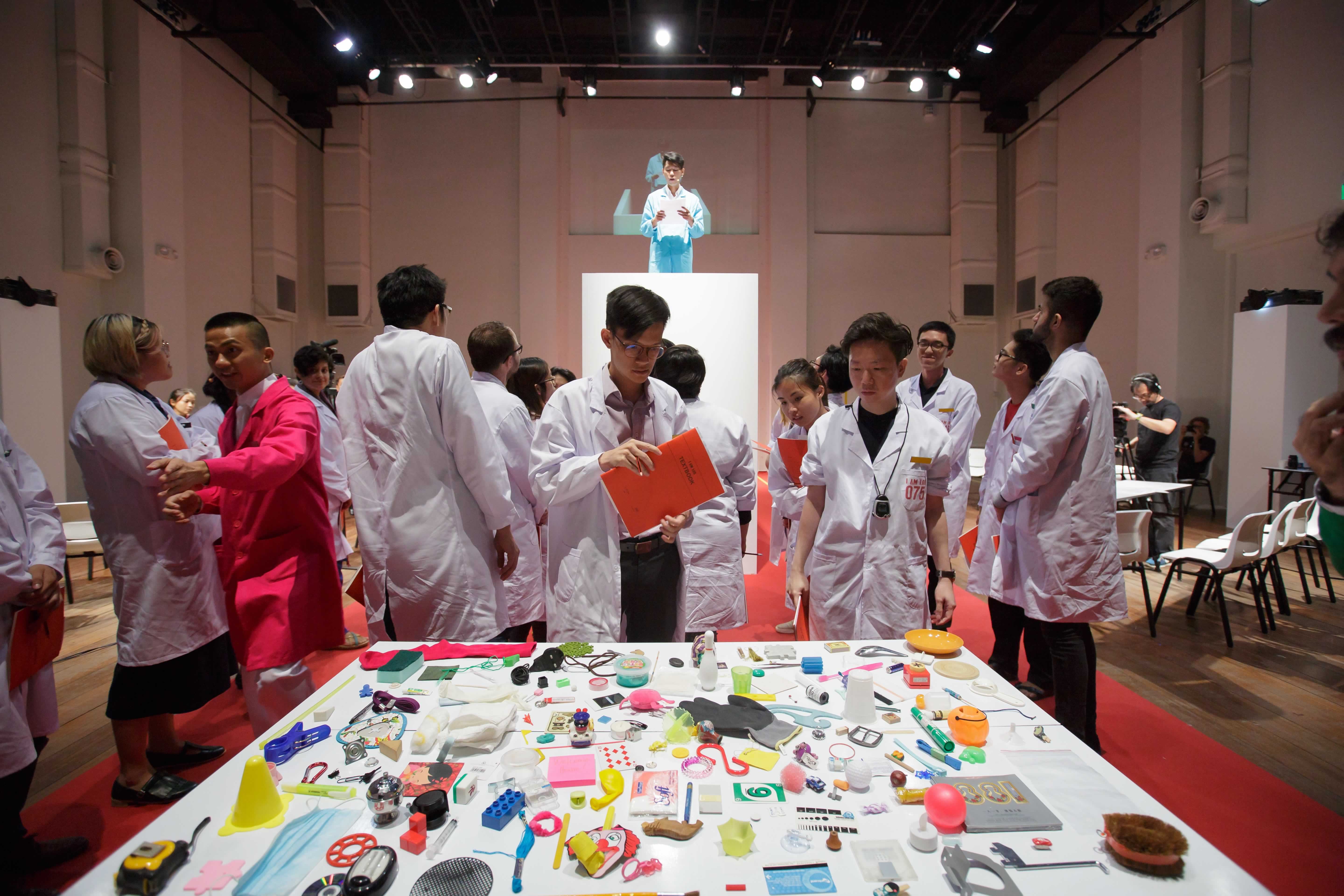 Date | Time: 3 November (6:30-9:00pm) & 4 November (12:00-7:00pm)
Venue: Live Art Development Agency, The Garrett Centre, London E2 6LX
Free
MAP 3: ARCHIVING 'ASIA' is a two-day event curated by Something Human to launch a new special collection of Southeast Asian performance materials and a newly commissioned Study Room Guide.
These will be made accessible at the Live Art Development Agency in London for researchers, artists, students, and academics.
On 3 and 4 November, the launch event of the Southeast Asian performance collection will feature a programme of performative interventions, workshops, presentations, and panels to explore the themes and issues that are connected with building this new archive and its relationship with its contributors within the context of London.
From 2014 to 2016 Something Human curated three editions of CCLAP (Cross-Cultural Live Art Project), a programme of outdoor and indoor performances, artist residencies, presentations, performative lectures, and panels with the aim of instigating the sharing of the developments and critical reflections of the significant and diverse live art practices in Southeast Asia and the UK, to connect the critical contexts of Southeast Asian live art practice with that in UK/Europe.
The project of building an archive out of the CCLAP experience began with the realisation of the lacunae of information and materials about Southeast Asian live art practices here in the UK, and raised a series of questions:
what are the ethical and legal considerations with regards to the gathering of such materials from artists from and working in Southeast Asia?
How do we maintain the non-linear, fragmented and open nature of an archive, contaminating and contesting its very existence, bearing in mind, such an archive of practices, experiences, and stories are from artists who work within the blurred and contested borders of Southeast Asia?
Building an archive can be an act of resistance, of care, and of creating the possibility of a polyphonic narrative through a range of diverse resources. If building an archive is something that cannot be described in its totality and that emerges only in fragments of perspectives,
M.A.P. (Movement x Archive x Performance) is a platform to initiate these critical discussions and instigate further research.
Participants:
3 November, Friday, 6.30pm – 9.00pm: Dr Ray Langenbach (University of the Arts, Helsinki),
Dr Dominic Johnson (Queen Mary University, London) and Something Human.
Durational performance by Noel Ed De Leon.
4 November, Saturday, 12.00pm – 7.00pm: Dr Eva Bentcheva (Batubalani), DARC (Tara
Fatehi Irani, Manuel Vason, Jemima Yong), Melanie Keen (Iniva), Lois Keidan (LADA), Dr
Ray Langenbach (University of the Arts, Helsinki), Hammad Nasar, Raju Rage, Erika Tan
(with Whiskey Chow, Jess Heritage and Michael Taiwo), Sung Tieu, Loo Zihan.
Image credit: Production photo from 'I am LGB' (2016), The LGB Society of Mind. Singapore
International Festival of Arts 2016. Photo by Wan Zhong Hao
M.A.P. (Movement x Archive x Performance) is the 2017 programme curated by Something Human that explores the negotiations of themes related to the intersections of movement, archive and performance over a three-stage project, bringing together central concerns that have threaded through Something Human's work since its inception to investigate artistic expression on movement across borders.
MAP's three stages will be presented in collaboration with the International Curators Forum and University of the Arts alongside the Diaspora Pavilion, Venice (MAP 1), Deptford Lounge, London (MAP 2) and the Live Art Development Agency and Batubalani, London (MAP 3).
Something Human is interested in exploring movement and relationships across boundaries, through its shared multidisciplinary interests in architecture, design, sculpture, mixed media, photography, moving image and performance. It actively seeks collaborations with artists, makers and producers from different cultural and socio-political backgrounds, for exchange and dialogue with an aim to create new, exciting performative-driven works.
Something Human is an independent curatorial partnership co-directed by Alessandra Cianetti and Annie Jael Kwan.
something-human.org
For more information please contact Alessandra at [email protected] or
visit movement-archive-performance.com
Featured image credits: Production photo from 'I am LGB' (2016), The LGB Society of Mind. Singapore International Festival of Arts 2016. Photo by Wan Zhong Hao
The Rubiks solver calculates the rotations to solve the unsolvable cube.