MYANMAR NEW WAVE Pop-Art Revisited
September 20, 2017

-

November 5, 2017

FREE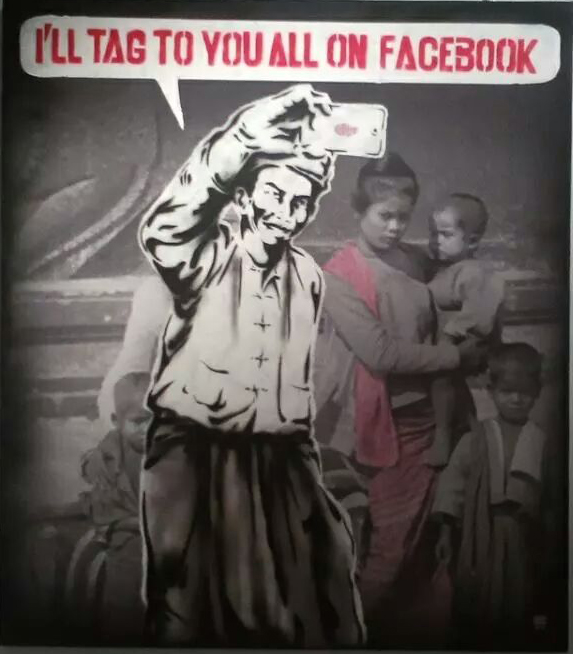 Myanmar New Wave, Pop-Art Revisited
By Thu Myat & Wunna Aung
Curated by Marie-Pierre Mol
Presented by Intersections
Opening Night: 19 September 2017
From 20 September to 5 November 2017
Venue: Intersections Gallery
34 Kandahar Street, Singapore 198892
Opening hours: Wed to Sun, 2 pm to 7 pm
Thanks to an ancient cultural heritage, Myanmar artists have since long managed to incorporate Western elements into their visual culture while at the same time acknowledging their own traditions.
During the British colonial times, Burmese artists used cartoons and comic arts to criticise the colonial administration and the behavior of some Burmese citizens.
Today, artists use contemporary mediums with a unique "Burmese" flavour.
Despite the 50 years of self-isolation and closed door policy imposed on the country by the military regime, Burmese artists have developed contemporary practices as means of self-expression to comment the political environment.
Since the opening of the country in 2010, Myanmar is facing a new cultural challenge due to its exposure to the world's globalized culture. The younger generation of artists is addressing this situation in a completely new style inspired by pop-art and urban art.
"Myanmar New Wave" showcases a selection of artworks by Thu Myat and Wunna Aung who belong to this new generation. With a great sense of humour they use traditional imagery transmuted in pop-art and comics art to question the current changes of Burmese society.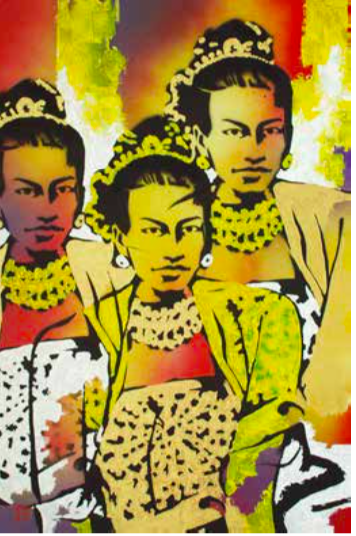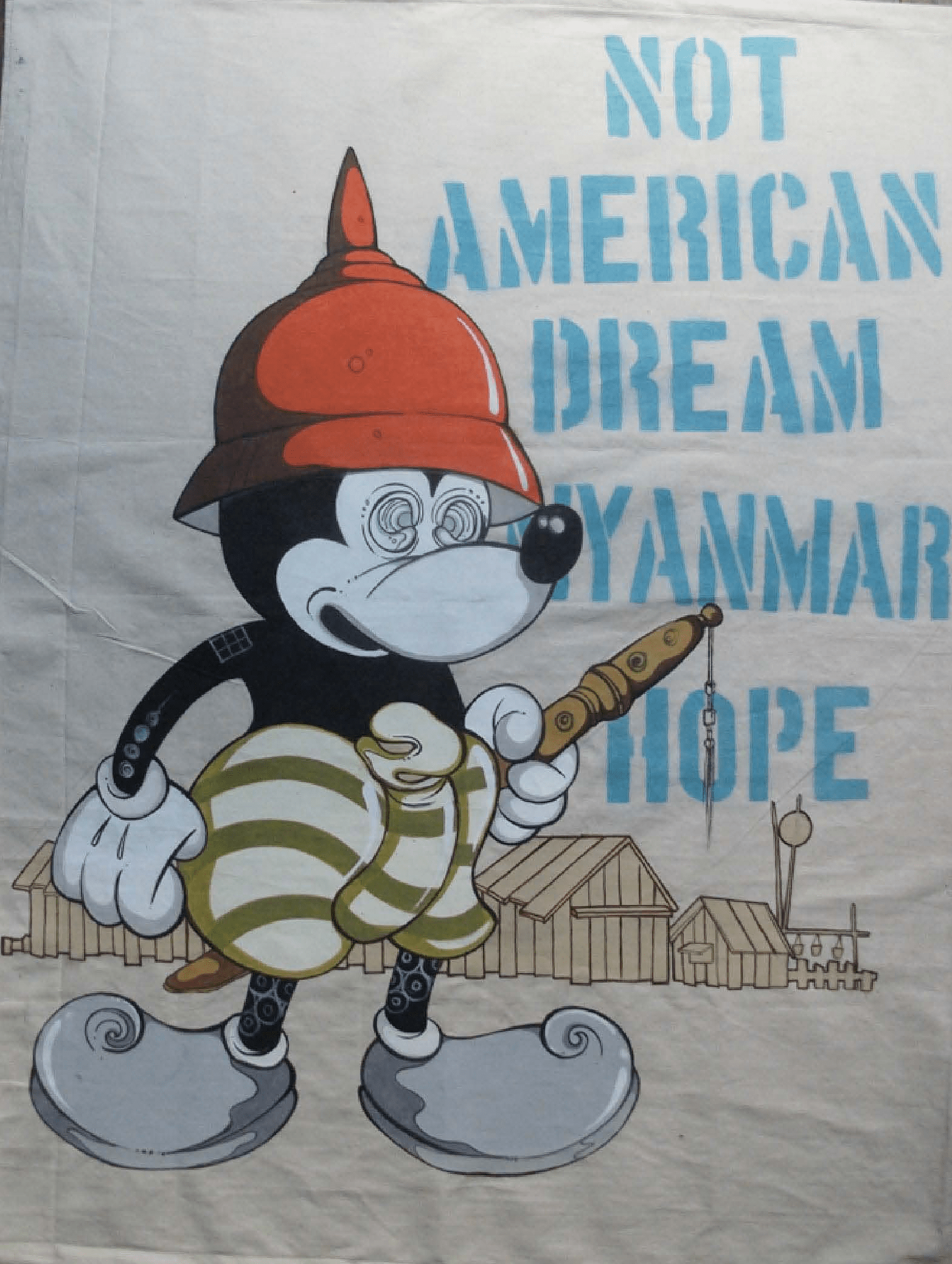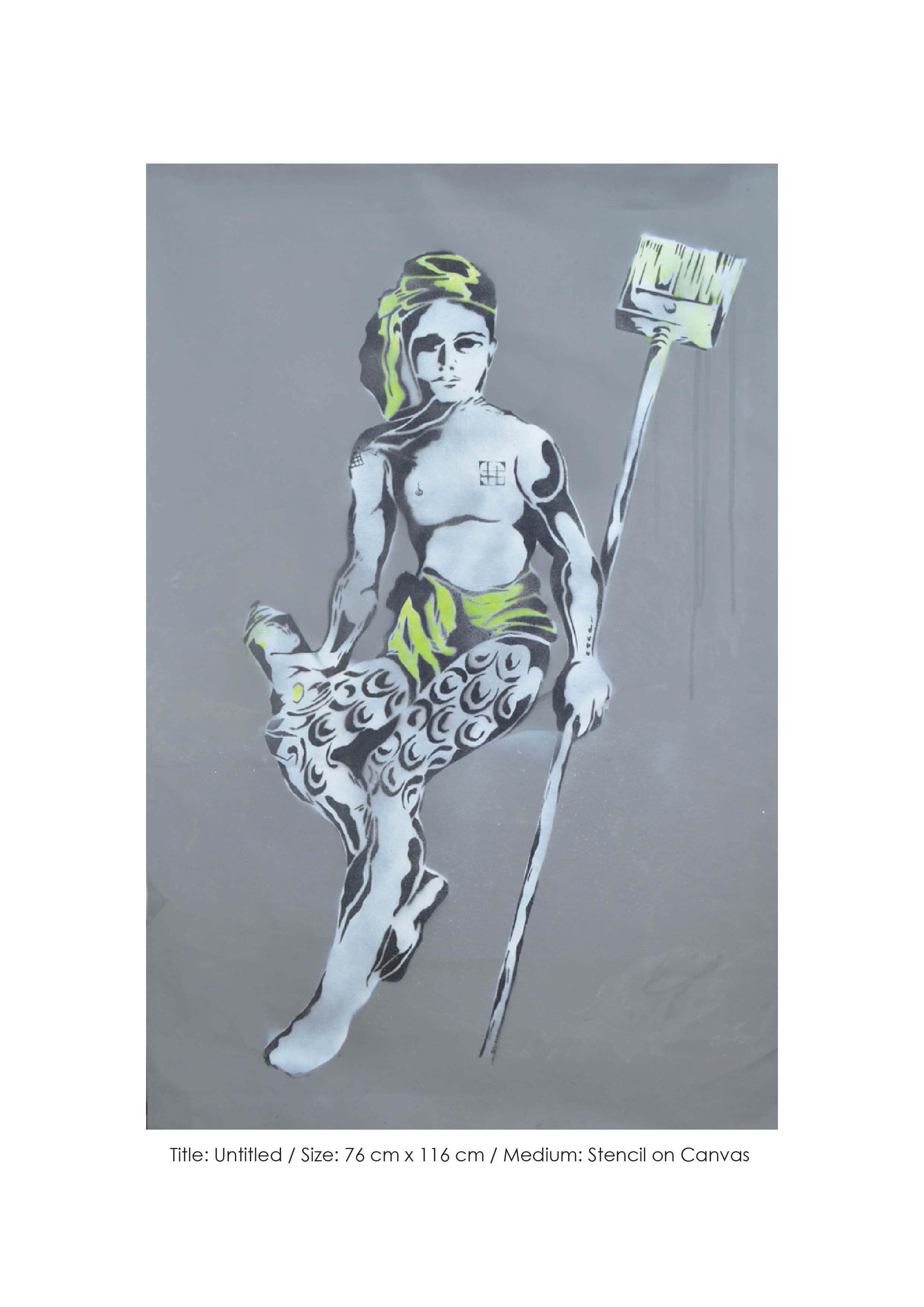 In one of his series, Wunna Aung draws portraits of the last dynasty of Burmese kings in a way that evokes Andy Warhol's colourful silk prints.
As such Wunna Aung suggests that Burmese culture, which was at risk after the fall of the last dynasty and during the colonial time, is again endangered by the current exposure of the country to globalization.
Thu Myat uses images of traditional toys to create characters who resist the international fashion and trends while in other artworks he denounces the immobilism of the politicians and the slow improvement of the economic situation.
Pop-art and comics art is being revisited by Thu Myatt and Wunna Aung.
Their new style successfully rejuvenates the tradition of depicting narratives in mural paintings, which prevailed in the country since the Pagan Kingdom.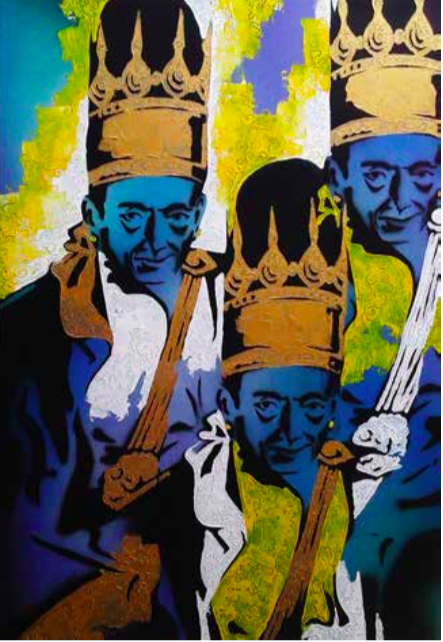 Wunna Aung
Born in 1978 in Yangon, Wunna Aun has lived all his life in the capital. Since high school, Wunna has studied painting under artists U Aye Htun, U Win Htein, U S-Tin Shwe and U Aye Myint (TTC). He graduated from the National University of Art and Culture with a B.A. in Music and also has a B.A. in Creative Writing from Dagon University in Yangon. A member of ROAR group, Wunna Aung is a regular participant in urban art activities in Yangon.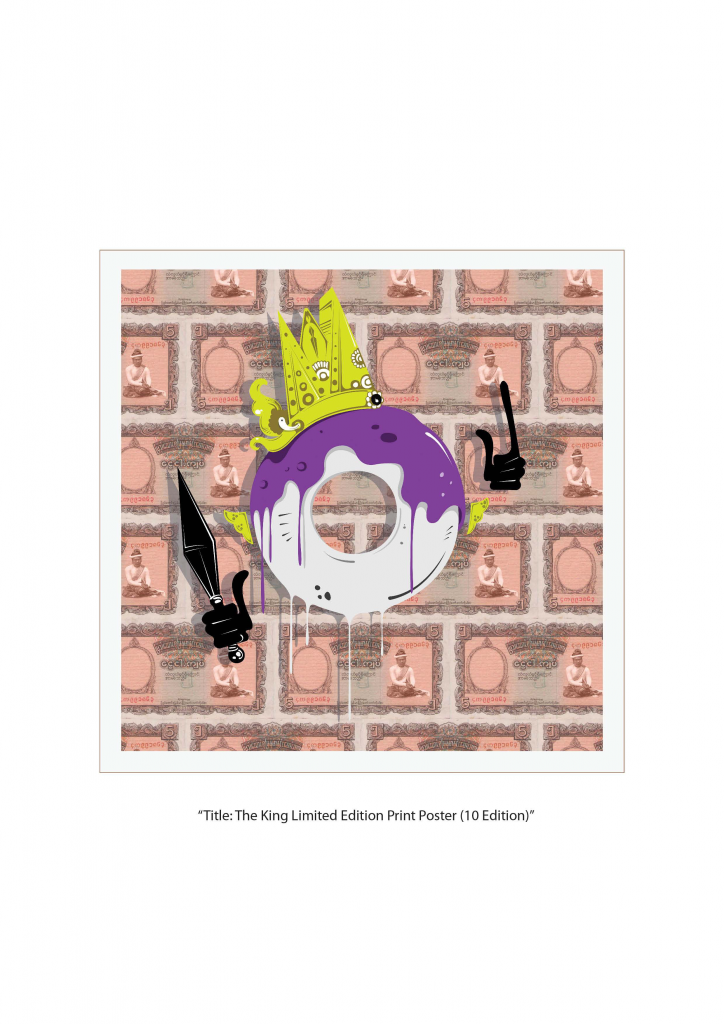 Thu Myat
Born in 1986 in Yangon, Thu Myat has a B.A. in Business Management as well as a Diploma in Multimedia. He is the co-founder of Plus Ka Gyi – a company that specializes in graphic design. A member of the OKP Crew, he has been at the forefront of Myanmar's urban and street art – especially as the organizer of Rendezvous: South East Asia Urban Art Event.
He has participated in numerous exhibitions, including several group shows at New Zero Art Space and Lawkanat Gallery in Yangon. He also participated in the exhibition Urbane at Folklore-Kunstraum in Innsbruck, Austria, 2013. In 2017 he was commissioned to create a giant mural painting on the MyayniGone Flyover in Yangon.