Scents of Singapore, Artistic Potpourri
July 12, 2017

-

September 10, 2017

Free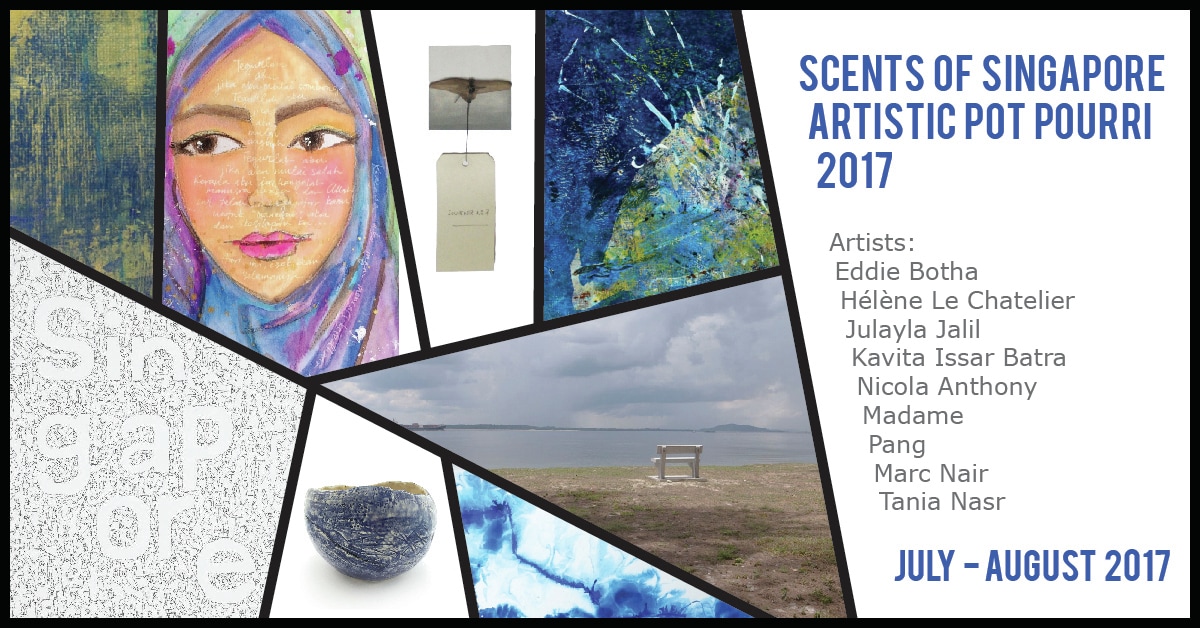 "Scents of Singapore, Artistic Potpourri"- A group Exhibition – July 12 – September 10
Intersections Gallery is pleased to announce a group exhibition -displaying a selection of works"Scents of Singapore, Artistic Potpourri".

The exhibition brings together artworks by a selection of nine artists using different mediums and metaphors to talk about Singapore history and identity.
Contact details
SEE MAP AT BOTTOM OF ARTICLE
The artists; Nicola Anthony, Eddie Botha, Kavita Issar Batra, Julayla Jallil, Hélène Le Chatelier, Madame, Pang, Marc Nair, Tania Nasr come together "to capture the scents of Singapore".
Curated by Marie-Pierre Mol, Scents of Singapore is an exhibition which "epitomizes the vision of Intersections by striving to express the identity of Singapore and capture sweet memories. Like the scent of a cake fresh out of the oven is often associated with the memory of a stay at a grand mother's home or the scent of a fragrance to the presence of a person one loves."
"Scents of Singapore, Artistic Potpourri" aims at capturing the memory of Singapore through a variety of delicate artworks.
"Potpourri refers to a scented mixture of spices and dried flowers that are usually kept in a decorative bowl or jar and used to perfume a room."
"It also applies to a collection of seemingly unrelated items, to an unusual assortment."
Although individually disconnected, altogether these artworks create a mosaic which reflects the diversity of Singapore.