The Fall
May 10, 2017

-

May 28, 2017

Free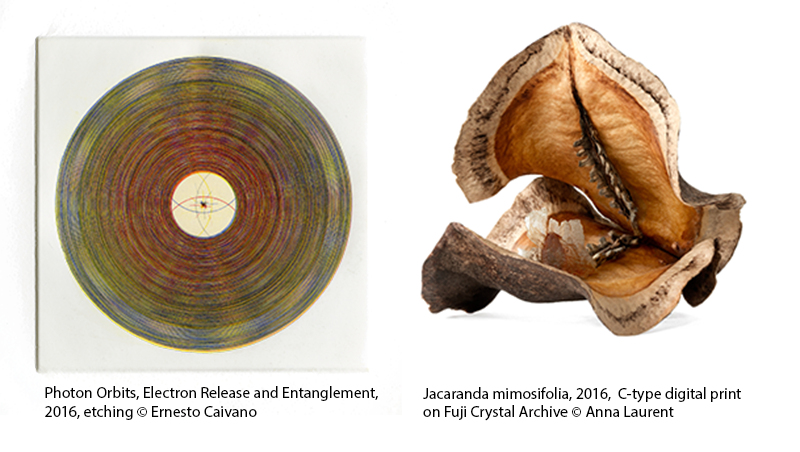 Ernesto Caivano & Anna Laurent
Apollinaire Fine Arts announces its inaugural London show, The Fall, an exhibition of works by two established American artists, Ernesto Caivano and Anna Laurent. The Fall runs at Fitzrovia Gallery 10 – 28 May.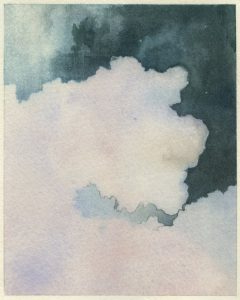 Inspired by a passion for natural forms, each artist draws on a rich heritage of artistic and scientific illustration. Together they take the viewer on a journey through an unfamiliar wonderland in which all is not what it seems, where abstraction turns out to be figurative, and figuration a route back to abstraction. Playing on the multiplicity implicit in the word 'Fall', both in its denoting of autumn, harvest and nature and its biblical connotations, the exhibition presents alternate universes, shifting from our 'real' environment – known, familiar and nevertheless breathtaking – to one conceived in the mind's eye, converging in the liminal space between the real and the imagined.
Ernesto Caivano is best known for his intricate works through which the viewer glimpses episodes from a post-Edenic meta-narrative of two lovers, cast out and separated at their moment of union. Taking his cues from Blake and Dürer (among others), his carefully detailed works – both figurative and abstract – have a distinctly Spenserian feel. But, like artifacts of some lost culture, the drawings resist our efforts to decipher a story. In the works exhibited here, Caivano eschews a simple linear story, presenting detailed studies of a fully imagined alternative universe with its own flora and fauna, which refers to its greater cosmology.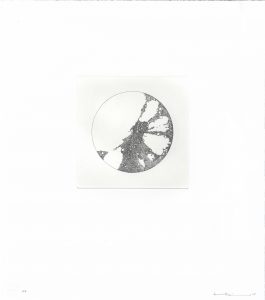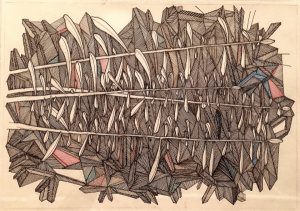 Born in Madrid in 1972, Caivano studied at the Cooper Union and Columbia University. His work has won widespread recognition in the USA, and can be found in the collections of MoMA, the Guggenheim and the Whitney in New York and LACMA in Los Angeles. This will be the first time he has exhibited in London since participating in No New Thing Under The Sun at the Royal Academy in 2010.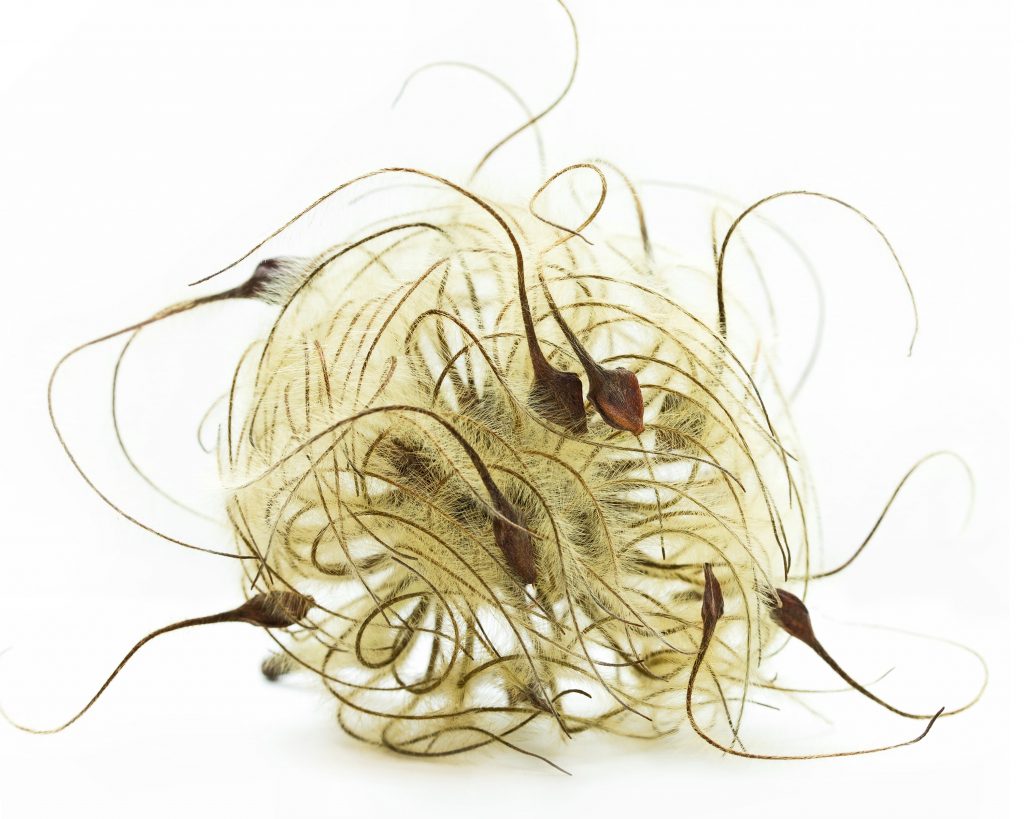 Anna Laurent is an award-winning photographer whose work marries a spirit of scientific enquiry with a keen sense of humour. In her series Dispersal, she turns her lens on the under-appreciated world of seeds & seed vessels, transforming familiar species into works of abstract art, yet at the same time offering an insight into these most functional of forms. Born in Boston in 1979, Laurent studied at Harvard University and relocated to Los Angeles in 2008, where she developed her interest in botanical forms. She has had solo exhibitions at Harvard University and UC Berkeley. In February 2017 she was awarded the Royal Photographic Society bronze medal in conjunction with an exhibition at London's Kew Gardens. 2016 saw the publication of her book The Botanical Wallchart (Octopus Press), an historical study of a hitherto neglected area of botanical art, which has fed back into her photographic work.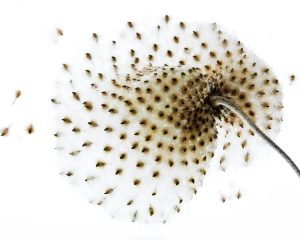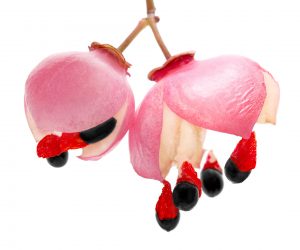 Selections from Dispersal will be on display at Chelsea Flower Show 23 – 27 May, in the Great Pavilion. The work will be judged for an RHS Medal as part of the portfolio category for the RHS Photographic Competition.
ABOUT APOLLINAIRE FINE ARTS
Apollinaire Fine Arts is a London-based pop-up gallery, founded in 2016 by Jonathan Dawid. Jonathan studied art history at the Sorbonne, Paris and fine art at the Slade School, London, before embarking on a career that has taken him through publishing and the law and, now, full circle back to the visual arts.
FB: Apollinaire on Facebook
TW: @apollinairearts
INST: @apollinairefinearts