The Greek Classic The Assembly women is reimagined for the modern day into the raucous new musical comedy, Women In Power. It brings together some of the UK's most influential female voices. including Wendy Cope, Jenny Eclair, Suhayla El-Bushra, Natalie Haynes, Shappi Khorsandi and Brona C Titley.
Performed by an all-female cast, this piece sticks mainly to the original structure where the Athenian city's women stage a coup d'etat.
I spoke to actress Anna Fordham who returns to the theatre following Fantastic Mr. Fox (NST/Curve/Lyric Hammersmith/UK tour).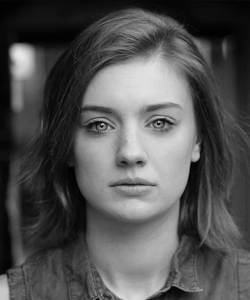 I asked Anna if she identified with the character's she plays in the script?
One of her "favourite things" she explains about the play is that they get to play so many different characters.
"I think I have 6, 4 women and 2 men. Three times on stage I walk behind a piece of the set and come out the other side as a different character, which is a nice challenge as an actor" says Anna.
Fordham plays a number of roles in the play: Chloe / Chorus / Leader of the Chorus / Herald / Metaxa.
What was her favourite character to play?
Another favourite of Fordham is that she gets to play is the Greek Chorus.  "Obviously, in Ancient Greece, a chorus was used to sort of comment on the action for the benefit of the audience" she explains.
"Brona [Brona C Titley: who wrote that scene]  has used them in the same way but modernised, and they come out with some cracking one-liners. We get to play them as wonderfully judgemental with a nice element of a raised eyebrow" she explains.
I asked Fordham what attracted her to the script?
" I think what makes this writing so special, is that it's been done by a team of amazing female writers.
It's a team that includes comedians, broadcasters, MPs, and playwrights, and what's been really fun to play around with in rehearsals is that each new writer brings in a slightly different style of comedy" continues Fordham.
It's political, but also silly, slapstick, and witty in equal measure."
Certain parts of the script needed adapting for a modern audience she continues…
"But we also flip the links on their heads at times. There's a scene in the original Greek where after the women come into power, a group of them essentially rape this young man.
It's a really problematic scene and we knew we had to change it. So we just sat down and wrote every nasty cat call or pick up line that a man has ever said to us,  flipped the gender, and then that became the basis for the rewritten version of that scene. It's very funny, but also a reminder of what women have to deal with on a daily basis."
Can you draw any parallel between this play and what is going on now in the world? 
"Absolutely! Looking at the under-qualified men and competent women in this play it's easy to make the Donald Trump/Hilary Clinton parallel" Anna responds. "He was a reality TV star, she was a politician. (The worst lyric rewrite of "Sk8er boi" ever?)."
"There's also a lot in this about how we view younger women as sex objects and older women as past it, and as an avid "Love Island" watcher it's easy to make parallels with the way Laura Anderson and Meghan Barton-Hanson were treated" she continues.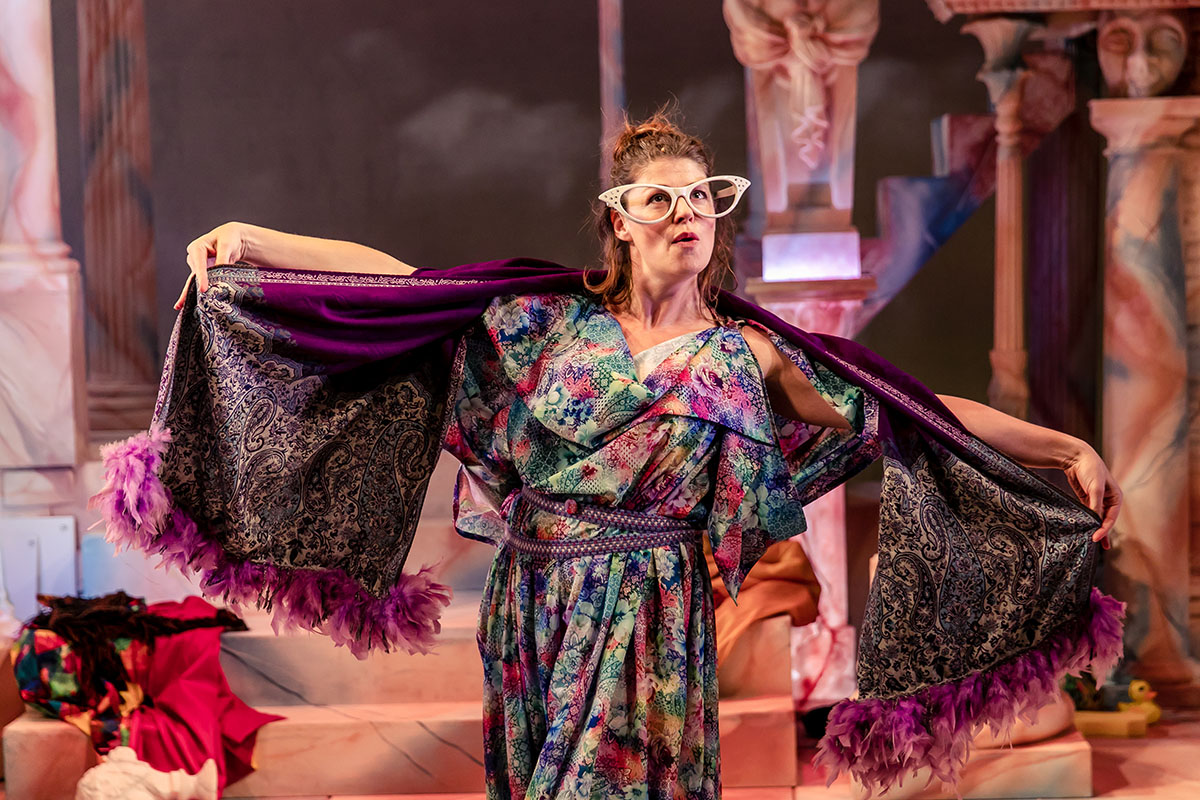 What do you think this play does to move forward the women's role in society?
"Firstly I think it [the play] definitely puts to bed any notion that women aren't funny because objectively this script and these actors are hilarious!" she enthuses.
"Also one of our cast is a new mum and I think It's great that she felt able to do this play. She proves that mums should go back to work whenever they are ready and not wait out a bizarre allotted time frame that we sometimes place on them. In terms of women in leadership, I'd love to say that I hope we'll have a 50/50 split in parliament in a couple of years!" adds Fordham.
"But I don't think any piece of theatre can change anything without a willing audience," she says.
"So I hope that people come to laugh, but I also hope they take away that women are strong, determined, intelligent, and well reasoned when they are given space to be. If enough people take that away and start making changes in their offices and their communities, then hopefully we will see some improvements."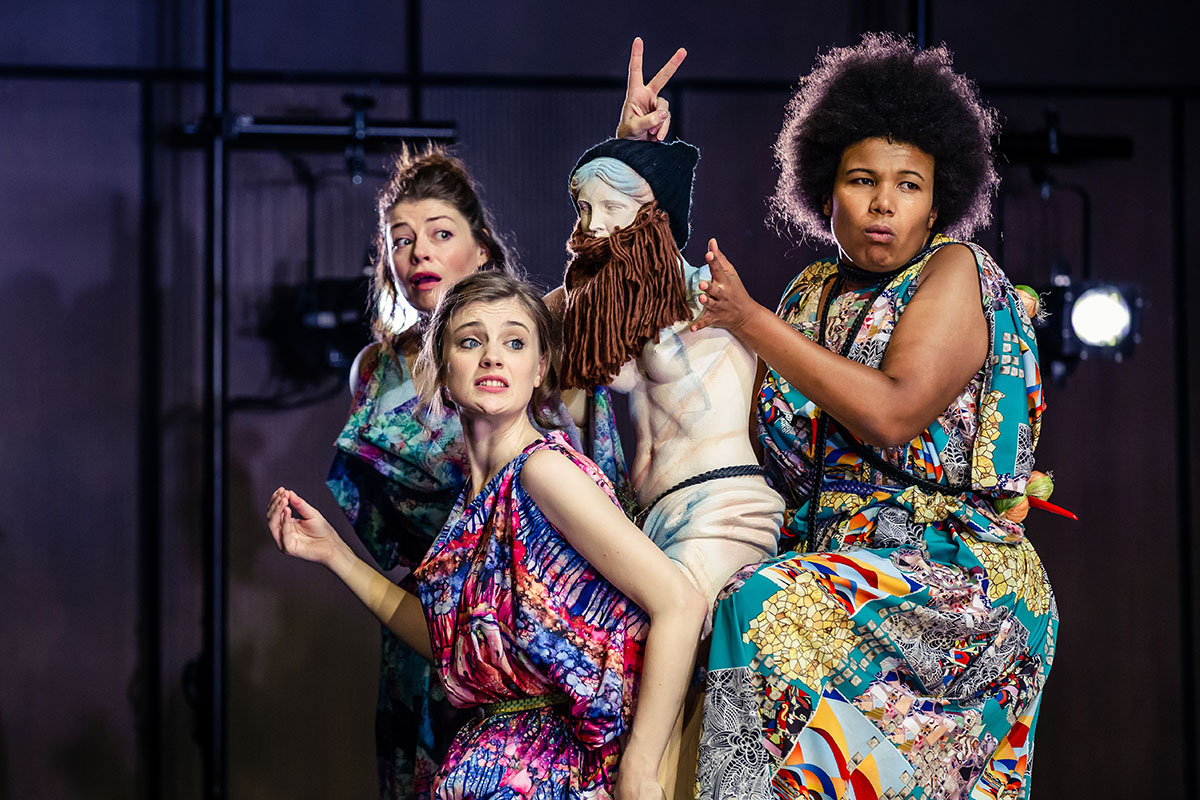 Women in Power plays at NST City until the 29th September for more information visit: https://www.nstheatres.co.uk/whats-on/women-in-power.