Global cybersecurity company, Kaspersky Lab, an ardent supporter of the arts and motorsport, presents its own unique take on the art car concept, made famous in the 1970s.
Kaspersky Lab and the UK's most prolific street artist, D*Face (real name Dean Stockton), has unveiled the first-ever Formula E art car, in East London.
The result is a car, emblazoned with the slogan 'Save the World'.
D*Face imprinted his bright, bold and artistic trademarks on the Virgin Racing Formula E car. It signals the first Formula E art car ever made – the electric street racing series and the world's first fully-electric international single-seater category.
In collaboration with the British street artist and the Virgin Racing Formula E Team, who is one of the founding and leading outfits in the ABB FIA Formula E Championship, the cybersecurity giants, Kaspersky Lab drives the forty-year-old art car concept forward into the 21st century.
Kaspersky Lab wanted to breathe new life into 'the high-end hot rod art car concept', by selecting a new set of wheels to work with and, giving an urban artist full scope to do "what he wants with it".
The car features several of D*Face's iconic wings and acts as a vehicle to illustrate the message that art can empower people to make a change.
The medium can be viewed also, as the message. While principally, Formula E is a sport, its "raison d'être", so to speak, is to creatively tackle climate change by accelerating technological developments in the world of e-mobility.
 D*Face is considered one of the most international street artists working today. through his version of pop art on billboards, street walls and canvases across the world.
Since his initial breakthrough in 2005, D*Face (real name: Dean Stockton) has occupied the forefront of his practice. His distinctive style of pop art, injected with satirical subversion, has become synonymous with British street art style.
London-born D*Face hopes that his work will encourage viewers to consider they have the power to be a superhero, stating:
"Does everyone have a good and bad element to them, and how much does the bad outweigh the good?"
The artist believes that in these times, "we all need to take on the mantra of the superhero and help Save the World."
"It is time for all of us to stand together and make a change. Be that stopping data steals, addressing climate change and plastic waste or using damaging fuels. We all have the power to do one thing that will help make a change" he explains.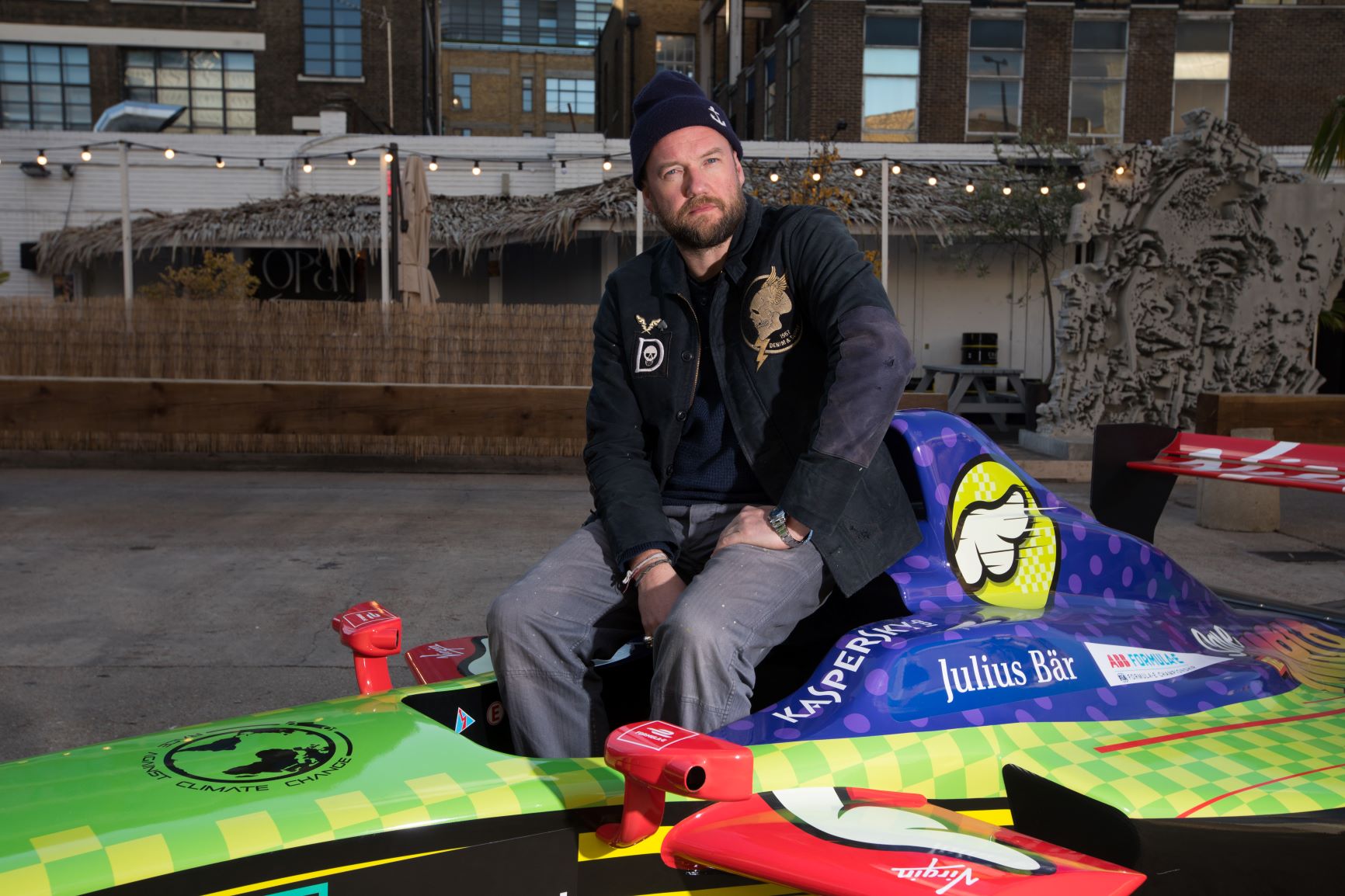 "It has been exciting to work with Kaspersky Lab on this project and create art with a real message of hope for a brighter future. This is, after all, our world and we need to look after it.
It will take every one of us to make a real lasting, impactful change" he adds.
The car unveiled on the 4th of October by British street artist D*Face is one of two new collaborations between the artist and the security firm that will be on display in East London over the coming weeks.
It was the first time an audience got to see it up close, following its announcement after the final race of the Formula E season in July.
The artist's design for the limited-edition boxes of Kaspersky's Total Security v.2019 product will also be on show at the fair from 4th – 7th October.
The car and Total Security v.2019 collaboration are the latest in a series of artworks celebrating the 'Save the World' concept.
Kaspersky Lab is fast becoming one of the biggest corporate supporters of the urban art scene, following their work with Ben Eine last year and, their ongoing commitment to contemporary art, creativity are and innovation as the lead sponsor of Moniker Art Fair globally.
Tina Ziegler, Moniker Art Fair Director said:
"Kaspersky's support has been vital to Moniker as the fair has grown – thanks to their help, we've been able to take risks and increase the scope and ambition of our events, most notably our recent debut in NYC this year as we entered the US market.
Our D*Face collaboration is a perfect example of the level of creativity that Kaspersky's unique relationship with Moniker produces each year."
Aldo Fucelli Pessot del Bo, Head of Global Partnerships and Sponsorships at Kaspersky Lab, commented:
"We are proud to be leading the pack in driving innovation on a global scale, both in cybersecurity, but also, contemporary art and future-proof sport like Formula E.
Dean (D*Face) is a brilliant artist who we have admired for a long time and continues our tradition of working with the best in urban art."
He adds "The colourful artwork in Dean's creation cleverly merges our tagline, 'A Company To Save The World' with a message for all of us to unleash the creativity and superhero [within] us all to help make this world a safer and better place."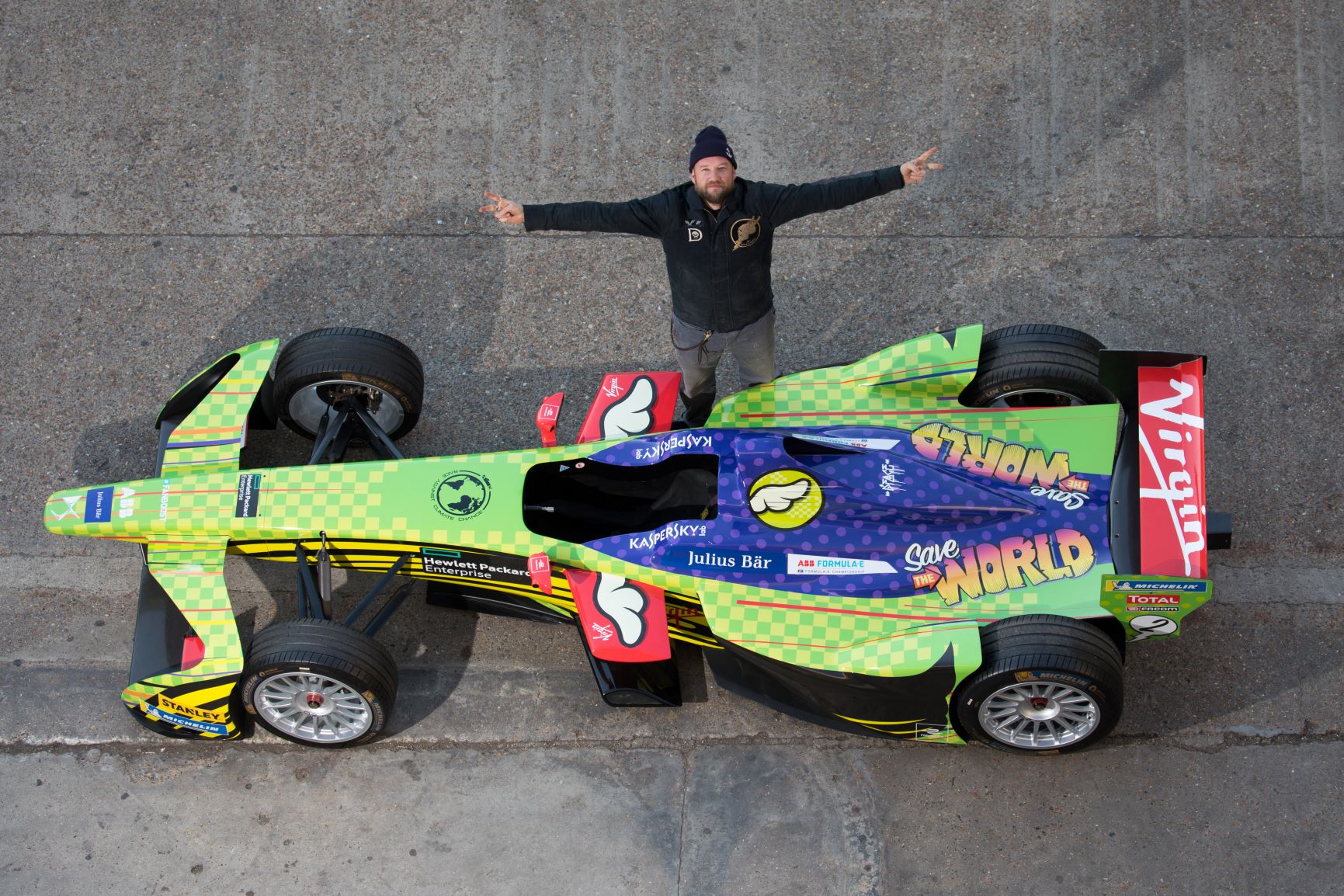 Kaspersky Lab has partnered with Moniker International Art Fair (Est: 2010) in London since 2014, supporting special commissions from internationally-acclaimed artists including Ben Eine, Jose Montemayor and Laurence Vallières.
They are a principal partner for the inaugural US edition of the Moniker art fair which opens in New York on 3rd May 2018.
The Moniker International Art Fair runs from 4th to 7th of October 2018 at The Old Truman Brewery in London.
For more information, please visit:
 https://www.kaspersky.com/about/sponsorships/
https://www.monikerartfair.com/