From an early age, Christian Zanotto was passionate about all things digital; computers, calculators, quartz watches, robots, cameras and lunar expeditions. It was while studying at the "Accademia di Belle Arti di Venezia", that he would incorporate for the first time digital media into his creative process.
"I immediately identified in [digital media] a way to combine different methods and disciplines and make them converge into a single, big and multifaceted sphere of the numeric universe" he explains.
Through digital media, Zanotto found he could "merge various artistic experiences" expanding his "expressive potential" joining together "past and future" while exploring "the space between digital and analogic [therefore] insinuating the boundary between physical and virtual".
Born in Italy (in Marostica, in the province of Vicenza) on the 11th of June 1972, Zanotto came to art at a very young age realising as early as primary school, he wanted to be an artist. He recalls earliest memories of "drawing, painting, making things … which captured [his] imagination".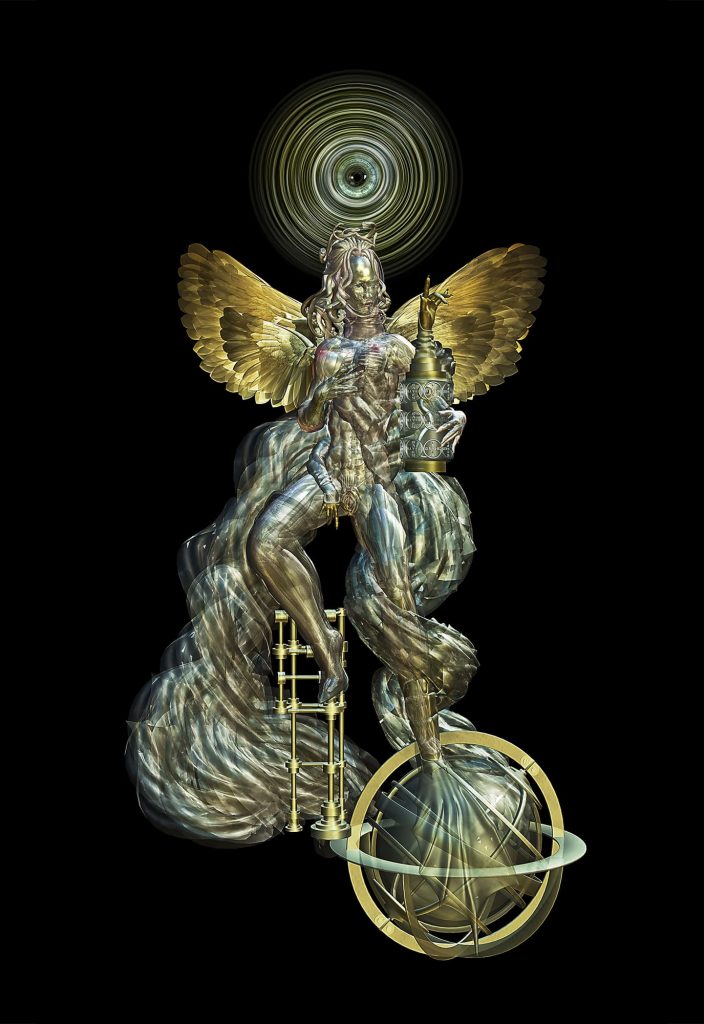 Zanotto credits his Italian surroundings as among the main influences to his work. There he "breathed the dense atmosphere of great artworks" of the past: He was drawn to periods such as the Renaissance, the Baroque period and Mannerism. With Mannerism, he was impressed by poses of the characters. "This sense of immense beauty and perfection is part of my imagery and is thus a component of my production" he explains.
Zanotto explains his fascination in representing the human figure (a recurring theme in his work):
"Working with the human figure is like working in front of a mirror; the body is strictly and deeply related to the concept of "eroticism", which I consider key to reaching and penetrating the most intimate and primitive side of being – sensations, emotions, reasoning and thoughts" explains Zanotto.
"In my works, I give the body the role of the first actor, I focus on the volumes and the plasticity of the muscular masses: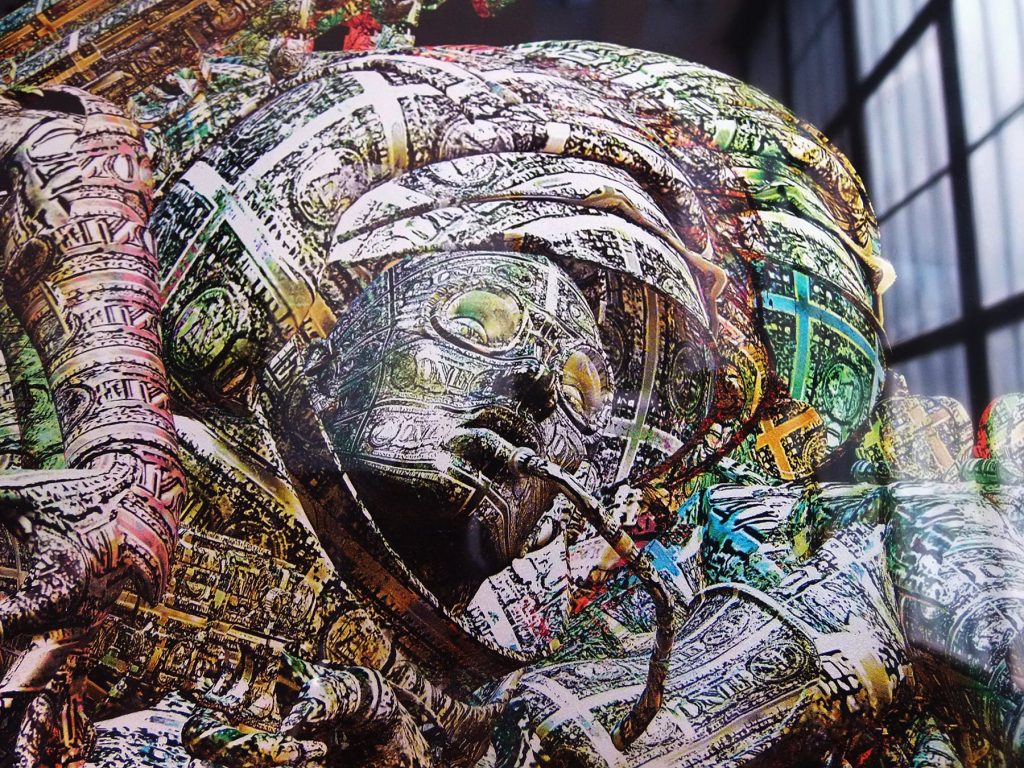 I do not intend to create a female or male character, but an androgynous and mythical synthesis between the genres; I look at the two halves described by Plato [and] the strength that Michelangelo's figures emanate, I refer to abstract and ideal entities, new icons of the digital age that have been shaped into a virtual habitat."
There is a dramatic quality to Zanotto's work. What inspires the movement, the energy?
"I work as if I were creating a scene on a stage", he says "The intense scenic and aesthetic impact of the composition and figures [are used] to provoke a psychological and emotional reaction on the viewer."
Zanotto's most recent exhibition "CENTAUROMACHY", at Red Stamp Art Gallery in Amsterdam closed on the 3rd of February. His other two recent exhibitions have been the video installation "EMPYREUM" (at Breed Art Foundation, in Amsterdam) and one of his holographic artworks was featured at the 9th edition of Madatac, a contemporary multimedia art exhibition in Madrid.
He is currently working on a new series of works: "an interaction of bodies forged and animated digitally with a choreography of human bodies (performed by actors) [then] immersed in the context of holographic projections."
The show will premiere in Amsterdam and will be the first of a series of events which will tour in different international locations. Details of future exhibitions in Germany, Spain, Italy and the Netherlands are still to be confirmed for 2018.
Top Image Credits: