(4 / 5)
Guy Slater's Eastern Star tells the story of the relationship of a human rights lawyer U Nay Min and a BBC world journalist Christopher Gunness during the 1988 uprising in Burma now Myanmar.
It is set in the present and begins with Christopher waking his husband Jake (played by Patrick Pearson) with a nightmare he is having.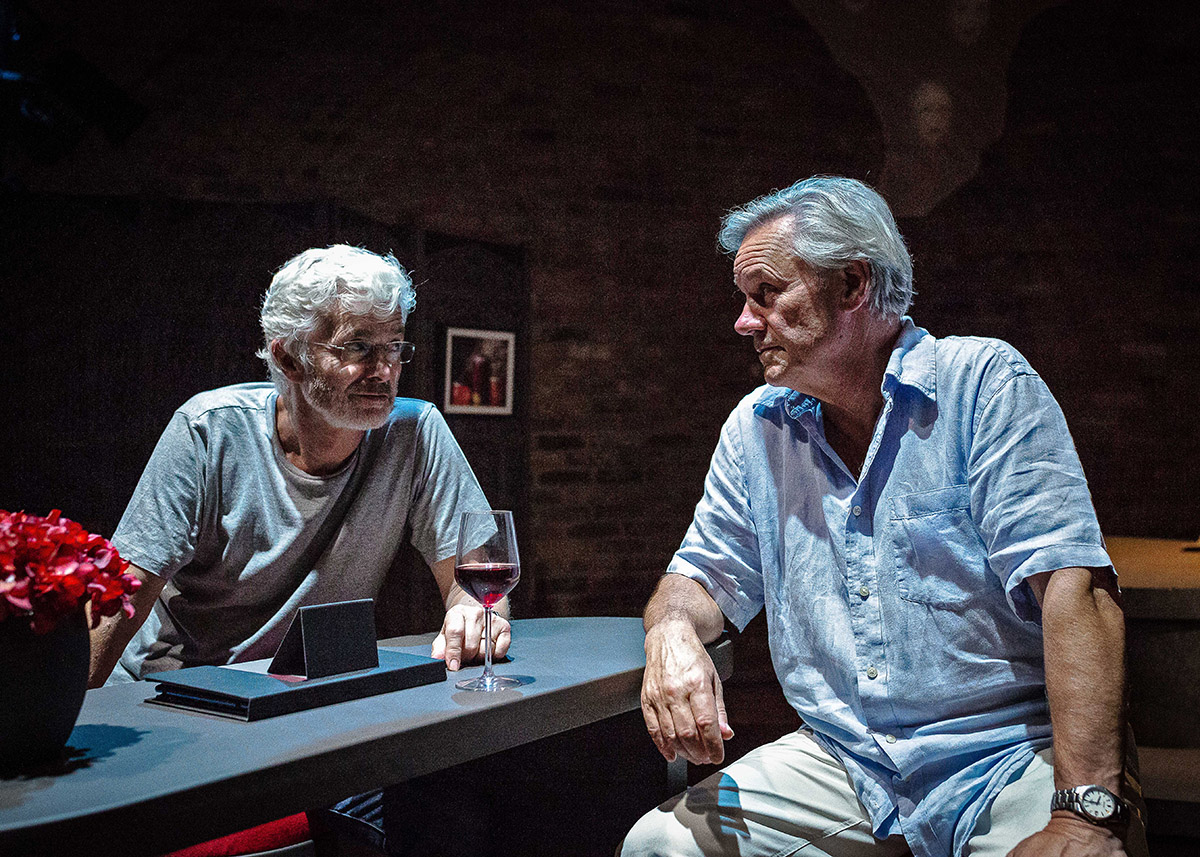 He explains to his partner that he is haunted by "old demons". He is wrapped with guilt. As a cub reporter for the BBC world service, he was sent to Burma. There he would meet Human Rights Lawyer, U Nay Min.
He is given an opportunity to return to what is now Myanmar where he attempts to reunite with U Nay Mi who was imprisoned for 16 years where he was tortured daily. U Nay Mi is initially reluctant to meet with Gunness, he sends his niece Maya Tun Aung (played by Julie Cheung-Inhin) instead to this event that he knows Gunness will attend.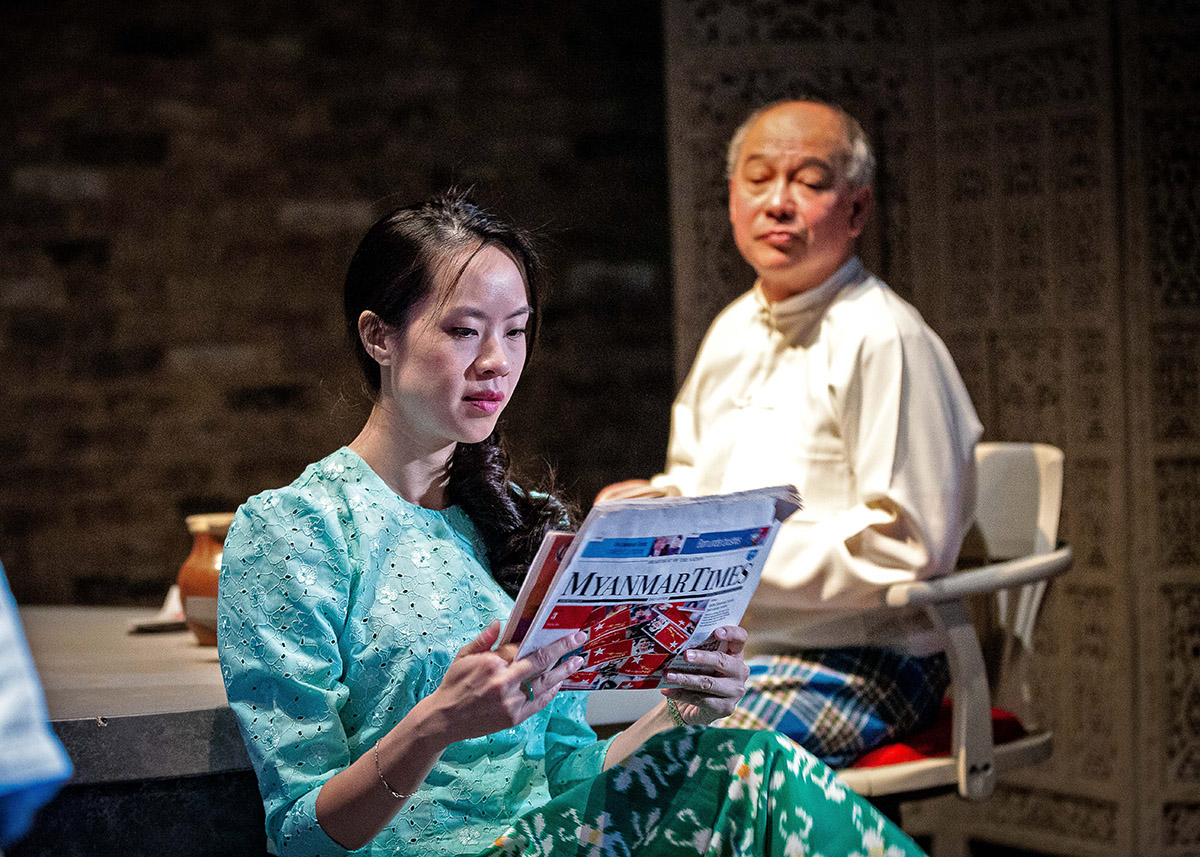 Watching this play, at this time is quite jarring not least because two Reuters journalists have been recently sentenced to 7 years in prison for their reporting. Michael Lumsden who plays Christopher Gunness gives us an incredibly emotional performance of a man who deeply regrets he didn't do more for U Nay Min who was sent to prison because of their relationship.
David Yip represents beautifully, the Buddhist U Nay Min, fighting back moments of anger and yet is ultimately forgiving despite it all.
Tara Arts in Earlsfield is a perfect intimate setting for this play. Sound effects (Teresa Barlow) are cleverly used for the flashback moments and are very convincing. Credit is also due to stage manager Casey Adey for the effective yet minimal design within the constraints of a very small staging area.
My takeaway from seeing this play is, this actually happened. This is happening today. Christopher Gunness says it himself. His deepest regret was not doing more at the time. A story that laid "buried" for thirty years. It was buried under layers of bureaucracy, oh if you speak out you will make it worse for them, "corporate cowardliness, diplomatic timidity, political guilt" and what Gunness says his own "personal guilt".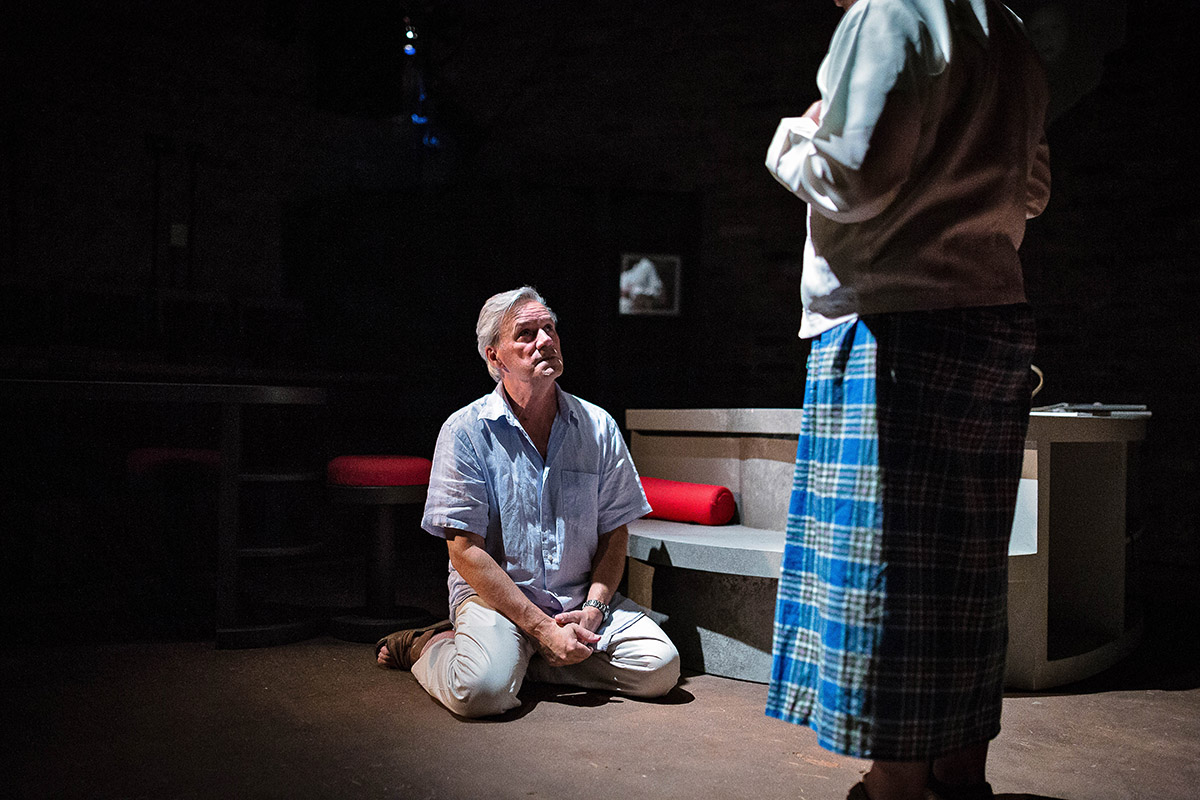 "Eastern star" stands for the unsung hero in his fight for democracy in Myanmar – U Nay Min, who endured 16 years of torture in prison, when the BBC world service could have spoken out for him but chose not to. Let's not make that mistake again – please!!