The second edition of major commissioning initiative Jerwood Open Forest
The forests are open for ideas
Closing date for entries: 5pm Monday 1 February 2016
Jerwood Charitable Foundation and Forestry Commission England announce the second edition of Jerwood Open Forest, an exceptional opportunity for visual artists to propose ideas for a major new £30,000 commission to be realised anywhere within England's Public Forest Estate, supported by Arts Council England.
Jerwood Open Forest facilitates new interactions between artists and forests and opens up new art experiences to a wide public audience, leading a national conversation about how contemporary visual artists engage with the environment today. In October 2014 the inaugural Jerwood Open Forest commissions were unveiled at two forest sites across the UK, reaching a national audience of 70,000. Semiconductor (Ruth Jarman and Joe Gerhardt) permanently installed their spherical public sculpture, Cosmos, at Alice Holt Forest in Surrey; and across three evenings in Kielder Water & Forest Park in Northumberland, Chris Watson collaborating with producer Iain Pate produced a multi-channel, spatialised sound installation, Hrafn; Conversations with Odin.
Jerwood Open Forest provided us with a rich opportunity to push our practice in a new direction, take risks and challenge ourselves. We had a brilliant support structure and the resulting work, for us, will be a great legacy.
Semiconductor (Ruth Jarman and Joe Gerhardt)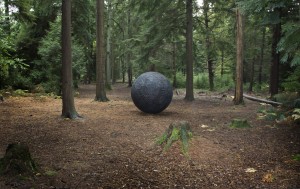 There is no brief. This is a call for bold, broad-thinking proposals that explore the potential of forests as sites for art, both in and about the environment. Proposals can be for work in any discipline or medium, temporary or permanent, site-specific or for touring to more than one location. From initial ideas submitted, five artists or collaborations will be selected to each receive a £2,000 research and development fee to develop their proposals over a six-month period.
The selection will be made by leading practitioners and project partners:
Katherine Clarke Artist and founding partner of muf architecture/art
Neville Gabie Artist
Shonagh Manson Director, Jerwood Charitable Foundation
Hayley Skipper Curator of Arts Development, Forestry Commission England
Dr Joy Sleeman Writer, curator and lecturer
Each selected artist will be fully supported by Jerwood Charitable Foundation and Forestry Commission England to expand on their concept, assess the viability of their idea and explore potential sites. During this six-month research period the artists will take part in development activities, structured through a core programme of group workshops and advisory sessions which will be experienced as a peer group, and complemented by one- to-one sessions. A curated exhibition presenting the artists' work and exploring broader contemporary debates around critical practice and art in the public realm and the environment will open at Jerwood Space, London in November 2016 as part of the Jerwood Visual Arts programme. One artist will be selected during the exhibition to receive a £30,000 commissioning budget to realise their proposal.
We had an incredible selection of artists creating exceptional new proposals for the first edition of Jerwood Open Forest and we are thrilled to be able to invite artists to make ambitious new proposals in this edition of Jerwood Open Forest. The nations' forests are incredible environments and we believe contemporary artists' engagement with them is vital.
Hayley Skipper, Curator of Arts Development, Forestry Commission England
This rewarding partnership with Forestry Commission England was instigated to open up unusual contexts in which artists could develop challenging new ideas and make work for audiences outside of expected artistic spaces. With carefully considered research support and resources on offer, we hope that this opportunity will be of value to a diverse range of artists from different practice backgrounds, including those who may never before have made work in such environments.
Shonagh Manson, Director, Jerwood Charitable Foundation
Submission is by online application and artists must be resident in the UK and within fifteen years of graduating from their undergraduate degree or starting their career as an artist. Artists are asked to submit a proposal outlining their idea, a CV, images of current work and an entry fee of £10.
For further information and to enter please visit: jerwoodopenforest.org Twitter: @JerwoodJVA @ForestArtWorks #JOF
For all enquiries please contact project managers, Parker Harris: Tel: 01372 462190
Email: [email protected]
---
Jerwood Open Forest was first launched in 2013 by Jerwood Charitable Foundation and Forestry Commission England, with support from Arts Council England. This is the second edition.
Project Partners:
The Jerwood Charitable Foundation is dedicated to imaginative and responsible revenue funding of the arts, supporting artists to develop and grow at important stages in their careers. The aim of its funding is to allow artists and arts organisations to thrive; to continue to develop their skills, imagination and creativity with integrity. It works with artists across art forms, from dance and theatre to literature, music and the visual arts. For more information visit www.jerwoodcharitablefoundation.org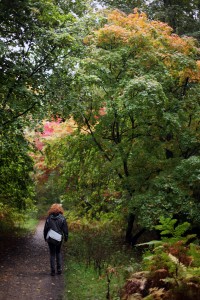 Jerwood Visual Arts is a national programme supporting visual arts practice, through which Jerwood Charitable Foundation works with early career artists to commission and present new work. Artist opportunities run throughout the year alongside a programme of related exhibitions, events and commissioned writing taking place online, in London and across the UK. www.jerwoodvisualarts.org
Forestry Commission England is recognised and respected as an international leader in sustainable forestry. Working with others we look after the country's trees, woods and forests for the good of everyone – today and for the future. Our reputation has been built on our expertise and our ability to achieve results that benefit people's lives. These benefits include the unique Public Forest Estate where millions of visitors enjoy a wide range of recreational activities every year. www.forestry.gov.uk/visit
We believe that Forest Art Works. Since 1968 England's Public Forest Estate has played host to artworks and initiatives across artforms. We believe that woodlands and forests are vital places for contemporary artists to engage with, to make and present new work. Forest Art Works is a new partnership between Arts Council England and Forestry Commission England to support achieving great art and culture for everyone in England's public forests. www.forestry.gov.uk/forestartworks
Arts Council England champions, develops and invests in artistic and cultural experiences that enrich people's lives. We support a range of activities across the arts, museums and libraries – from theatre to digital art, reading to dance, music to literature, and crafts to collections. Great art and culture inspires us, brings us together and teaches us about ourselves and the world around us. In short, it makes life better. Between 2010 and 2015, we will invest £1.9 billion of public money from government and an estimated £1.1 billion from the National Lottery to help create these experiences for as many people as possible across the country. www.artscouncil.org.uk
Selection Panel:
Katherine Clarke is Director and Co-Founder of muf architecture/art, which was established in London in 1995. The practice has an international reputation for its site‐specific research driven public projects, which negotiate between the built and social fabric; between public and private spaces. muf architecture/art has pioneered innovative projects that address the social, spatial and economic infrastructures of the public realm. They have been nominated for and won numerous prestigious awards in recognition of their ground-breaking work, including the Swiss Architecture Prize, Public Realm Architect of the Year (BD Architect of the Year Awards), Landscape Institute President's Award, Public Realm Architect: RIBA Award and Camden Arts Centre: Art for Architecture Award. Their ambitious project Villa Frankenstein was commissioned for the The British Pavilion at the 12th Venice Architecture Biennale and publications include This is What We Do: an muf manual.
Neville Gabie was born in Johannesburg, South Africa in 1959 and has an MA in Sculpture from the Royal College of Art London 1986-88. With a background in sculpture, his practice has always been driven by working in response to specific locations or situations caught in a moment of change. Highly urbanized or distantly remote, his work is a response to the vulnerability of place. Recent projects include a residency with the Cabot Institute, Bristol University, a Leverhulme funded project working with a multi-disciplinary approach to climate change research, an eighteen month residency in response to the whole construction site of the 2012 Olympic Park commissioned by the Olympic Delivery Authority, subject of a recent publication Great Lengths 2012 Cornerhouse, 2012 and a British Antartic Survey residency at the Halley Research Station Antarctica, as part of the artists and writers programme. Gabie's Map Project involves ongoing research based in Richmond, Northern Cape, South Africa. Gabie is represented by the Danielle Arnaud Gallery, London and his work is included in the collections of Tate Gallery and Arts Council England.
Shonagh Manson is Director of Jerwood Charitable Foundation, a leading private grant-making foundation supporting artists across art forms in the UK, and of Jerwood Visual Arts, a national exhibition programme which commissions and presents work by early career artists and tours across the UK. With the Jerwood Charitable Foundation she has founded and co- founded numerous initiatives including the national Weston Jerwood Creative Bursaries programme, the Jerwood/FVU Awards, Jerwood Makers Open, Jerwood Open Forest and the Jerwood/Photoworks Awards. Previously, Shonagh led the Wellcome Trust's arts funding programme; was General Manager for producers Fuel and produced international touring and education projects with artists Mark Murphy, Gecko and Peter Reder; and worked in fundraising and participation at Battersea Arts Centre. She holds a First in Art and Visual Culture from UWE, Bristol and a Masters in Arts Policy and Management from Birkbeck, University of London.
Hayley Skipper is Curator of Arts Development for Forestry Commission England, leading the national Forest Art Works programme across art forms throughout England. She is responsible for developing and commissioning new public programmes and initiatives for forest environments, artists and audiences including co-founding Jerwood Open Forest. She also directs the sculpture programme in Grizedale Forest -The UK's First Forest for Sculpture. She has initiated and delivered numerous collaborative and public projects, as curator, independent artist, through artist collective SpRoUt and in her former role with The Engine Room, an international research centre for knowledge transfer at the University of the Arts, London. She is firmly committed to all forms of collaboration, engagement and education, holding a Double First in Fine Art Sculpture, Masters with Distinction in Fine Art, Central Saint Martins College of Art & Design and a PG Cert in Teaching and Learning in Art and Design in Higher Education, University of the Arts London.
Joy Sleeman studied History of Art at UCL and has a PhD from the University of Leeds, Department of Fine Art. From an early stage in her career her approach to research and teaching has been informed by working with artists and in a Fine Art context. Sleeman has taught at the Slade since 1995. Her research embraces aspects of the histories of sculpture and landscape and these two areas of interest coalesce in her work on the new forms of landscape art that emerged in the 1960s, often referred to as 'Land Art'. Land art, and most particularly the work and contribution of artist in Britain, is the area of research with which her work is most consistently associated and she has published numerous articles, chapters in books and essays for exhibition catalogues related to this area. Sleeman's work on land art includes a major exhibition, Uncommon Ground: Land Art in Britain 1966-1979, co-curated with Nicholas Alfrey (Nottingham University) and Ben Tufnell (Independent curator and gallerist), with the Arts Council Collection and Hayward Touring. Since 2000 she has been a member of the editorial board of the Sculpture Journal the leading academic journal for research in sculpture. Earth Re- Alignments: some European aspects of land art is Sleeman's ongoing research project, funded by the AHRC and graded as 'outstanding'.