Anthony Horwitz psychologically dark thriller Mindgame comes to the Ambassador theatre in London's West End this May. This follows a critically acclaimed UK tour.
Horwitz, an English novelist and screenwriter, is known as the creator of Foyles War, the BBC's New Blood, Alex Rider, the Sherlock Holmes novels House of Silk and Moriarty and the James Bond novel Trigger Mortis. In 2014, he was awarded an OBE for his services to literature.
Mindgame was described by the Nottingham Post as "a cracking thriller with hints and ambiguities, twists and turns from one end to the other…".
It tells the story of a novelist, Mark Styler who writes true crime paperbacks, as he attempts to get an interview with a notorious serial killer known as Easterman. Styler has no idea what he has got himself into when he goes to Fairfields, the asylum for the criminally insane where Easterman is incarcerated.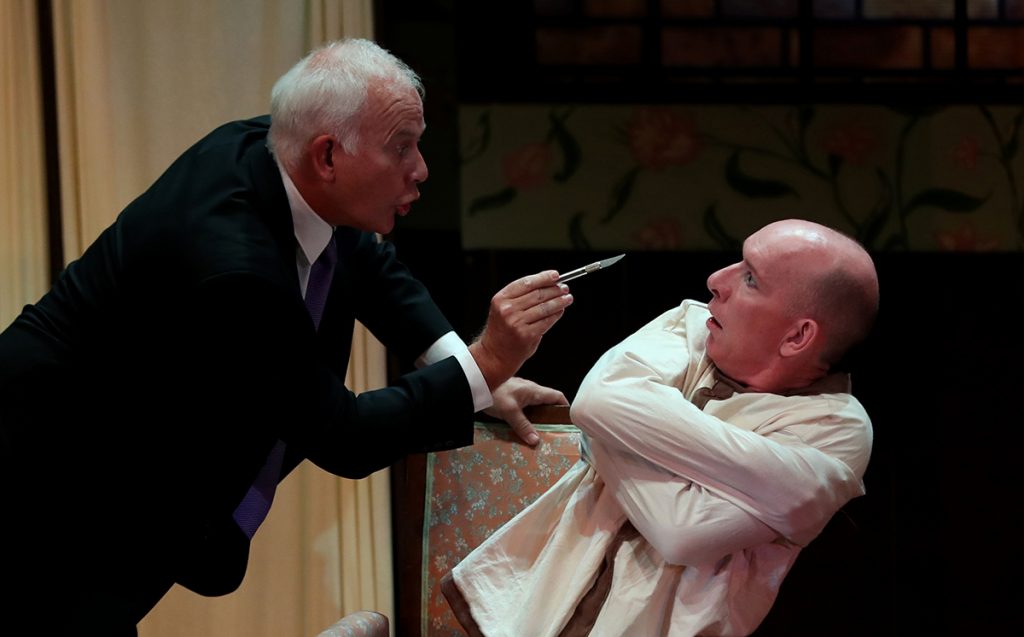 He first encounters the rather strange and quixotic Dr. Farquhar. Soon he is to discover nothing is what it seems. "Who is the mysterious Borson? Where did he get the meat in the fridge? And why isn't the skeleton in the closet?"
"The guessing game is still on as the final curtain falls, making this compelling play intriguing and chilling"- Derbyshire Times.

"Anthony Horowitz's dark masterpiece, deftly directed by Karen Henson, not only questions the nature of insanity but also challenges the notion of reality itself"- Worcester News.
Mindgame opens this week and runs until 2nd of June. To book click on website link below.
Venue:               Ambassadors Theatre
Dates:                 Tuesday, 15th May to Saturday, 2nd June 2018
Time:                  Mon to Sat – 7.30pm (Matinees – Thurs & Sat 3.00pm)
Box office: 020 7395 5405
To book tickets visit: the Ambassador theatre.