(3 / 5)
Hal Coase adaptation of Virginia Woolf's 1925 novel, Mrs. Dalloway (about a high-society wife in postwar London) gives us a refreshing new take on this important piece of work.
In adapting the play Coase met with challenges; "Mrs. Dalloway remains a novel that distrusts theatrical moments which would deliver the final truth of a life to its readers".
The five cast members have to play 20 different characters between them which they do very effectively as they move between the characters seamlessly.
The action of the play takes place over one day. Clarissa Dalloway (Clare Perkins) is hosting a dinner party. We know that very important members of the high society she belongs to will attend this party.
It often flashes back to the past where we see a young Clarissa as she interacts with characters that we will meet in the present. We meet Sally (played by Clare Lawrence Moody), her liberal-spirited friend. Sally and Clarissa shared an intimate kiss in their youth back when the idea of marriage to both of them seemed inconceivable at the time.
To understand the play, it helps to understand Virginia Woolf's own thought process behind Mrs. Dalloway, "a study of insanity and suicide: the world seen by the sane and insane side by side".
This leads us to the subplot where we meet Septimus (Guy Rhys) who is suffering from what would be today described as PTSD. His Italian wife Rezia (Emma D'arcy) tries to get him professional help to deal with this.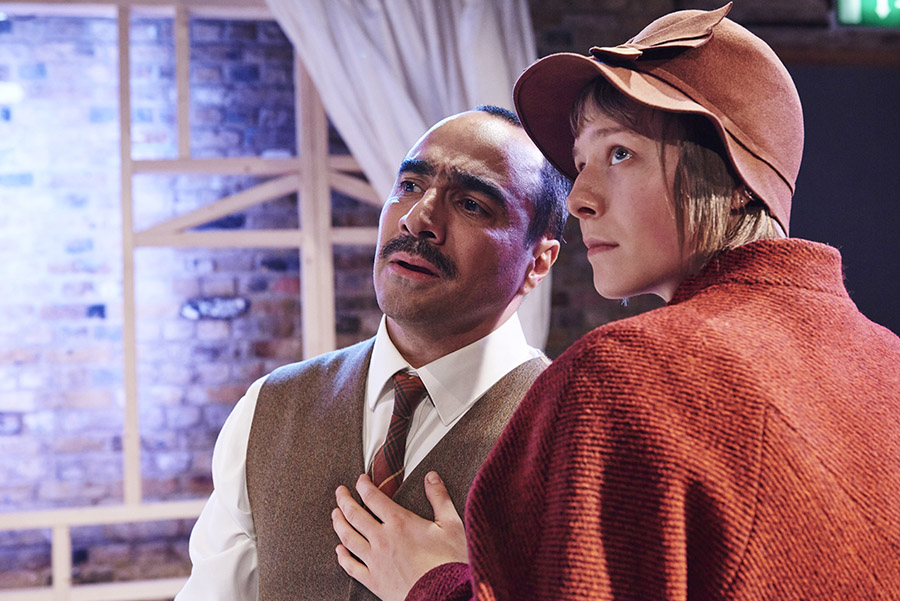 The minimalist stage set and the intimate space of the Arcola Theatre in Dalston adds a wonderful modern twist. A simple blue painted canvas represents the sky.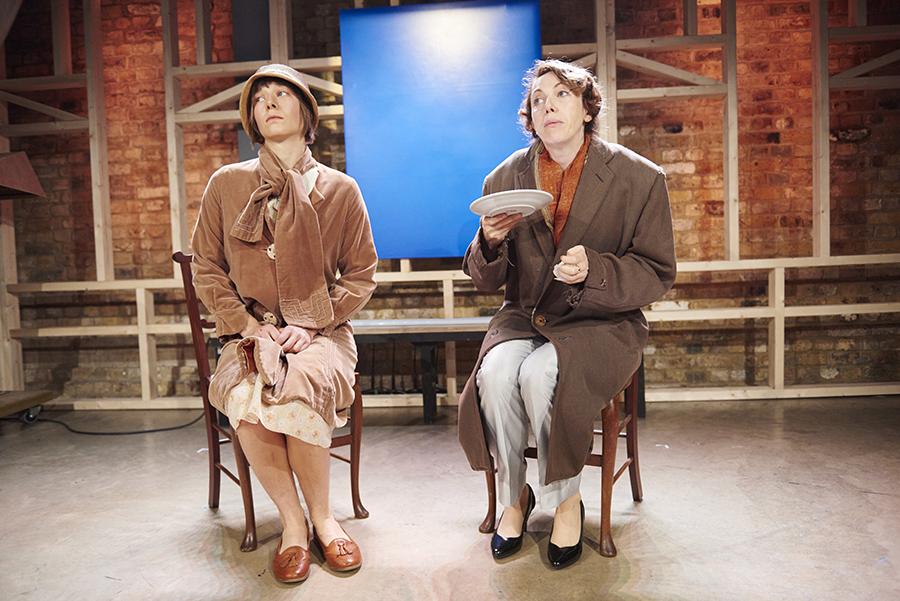 In the background, the sound effects by Tom Stafford give a very convincing London soundscape.
The lighting by Joe Price is very effective in aiding the flow of the action of the play.
I was less convinced by the 'press conference' representation of the party where the actors use place cards to introduce the guests, as it looked like they were doing a play for radio.
I was very impressed by Sean Jackson's role of the dead soldier in the hallucination scenes with Septimus. I was also really impressed by the skillful way Emma D'arcy played the long-suffering Italian wife of Septimus and how she seamlessly changed character in playing Clarissa's daughter.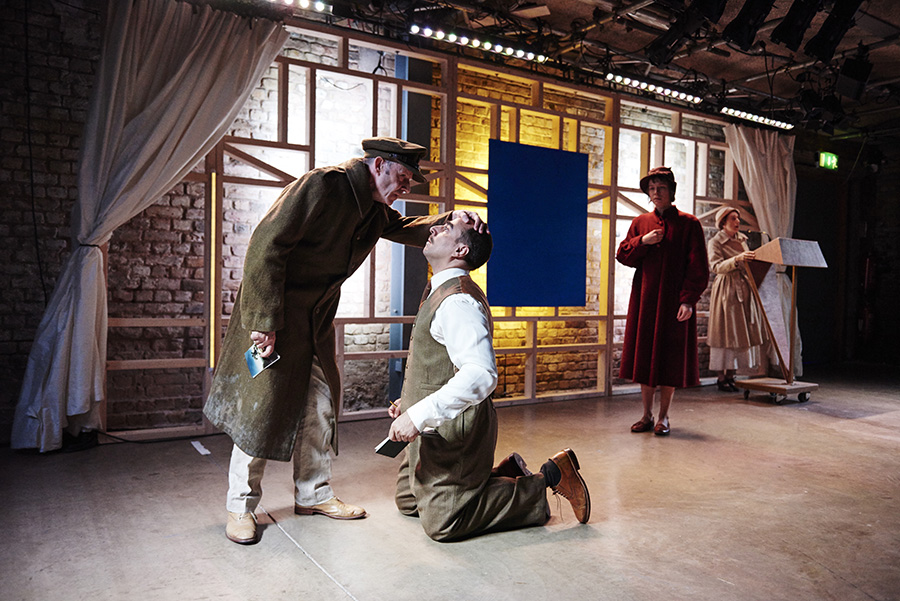 At the Arcola, London, until 20 October.