28 – 29 May 2016
Gillett Square, Dalston, London
OPEN SOURCE is an artist-led initiative based in East London, specialising in time-based media and live events. Presenting 21 artists and 9 specially commissioned works to a diverse audience, OPEN SOURCE 2016 will explore subcultures, identity, fluidity and self-determination, across the disciplines of video, painting, installation and performance.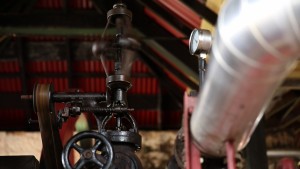 OPEN SOURCE is born from the collision of two worlds: art-world private view meets the public space of Gillett Square, with its domino players, musicians, families and skateboarders. It presents artworks in the midst of real life. It is free and accessible to all.
OPEN SOURCE is a new public platform, engages diverse audiences and creates paid opportunities for artists to produce ambitious new works.
Already widely known as a hothouse of exciting talent – just a year on from its original inception – this year's participating artists include Rachel Maclean, representing Scotland at the 2017 Venice Biennale, Simeon Barclay, showing this summer at the Liverpool Biennial, and Lawrence Lek, whose career has undoubtedly been on a roll since winning the Dazed Emerging Artists Award in 2015. Having recently shown at Glasgow
International, he has also just been announced as a winner of the Jerwood/FVU Awards 2017.
OPEN SOURCE 2016 features a fantastic roster of artists and a strong curation of interactive projects, including: an investigation into Hackney languages; an immersive video game installation; an invasive species of ice cream; a ride into Futuristic Dalston; an obsessive compulsive drone; a bombastic DJ set sampling West African archives; encrypted street posters coming to life; super-responsive T-shirts; experimental hair salons; fleeting manifestations of gender expression; an hallucinogenic tale of austerity and aspiration in a post-XFactor landscape; the story of a body falling to earth's centre; and an after-dark infectious apocalyptic VJ set.
OPEN SOURCE 2016 CURATORS:
Emily Butler, Christine Eyene, Helen Nisbet, Joe Fletcher Orr & Doug Bowen, Richard Parry and Amy Sherlock.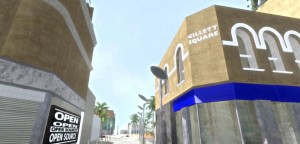 OPEN SOURCE 2016 ARTISTS:
Larry Achiampong, Cory Arcangel, Simeon Barclay, Shiraz Bayjoo, Hannah Black, Flo Brooks, Helen Cammock, Leo Chadburn, Cooking Sections, David Raymond Conroy, Danielle Dean, Benedict Drew, Andy Holden, Joey Holder, Lawrence Lek, Rachel Maclean, Alice Marcelino, Richard Muller, Tai Shani and Mariana Simnett.
SPECIAL GUESTS:
Frieze Video, The Exchange and Hackney Pirates.
***OPEN SOURCE 2016 – SELECTED HIGHLIGHTS***
THE NEXT "INVASIVE" IS 'NATIVE" – COOKING SECTIONS
Curated by Amy Sherlock, The Next "Invasive" is "Native" is a new project by artist duo Cooking Sections, who have produced a Japanese knotweed flavoured ice cream, which will be sold on Gillett Square. Demonized in the media and popular imagination, knotweed (which tastes and has the texture of rhubarb when cooked) emblematizes collective paranoia about the pernicious and uncontrollable spread of 'alien' species – an issue that relates as much to contemporary discussions around the refugee crisis in Europe and the Brexit debate as to national environmental policies.
In the centre of Dalston, whose multicultural population has been and continues to be shaped by successive waves of migration, what does it mean to be 'native'? And how might the sociable (and delicious) activity of eating ice cream change our preconceptions of the dangers of 'invasion'?
Amy Sherlock is a writer and editor based in London, UK. She is Deputy Editor of frieze.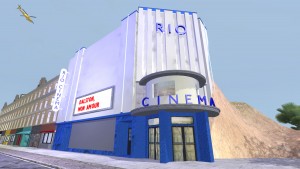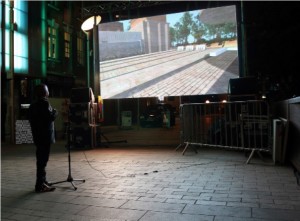 EUROPA, MON AMOUR (2016 BREXIT EDITION) – LAWRENCE LEK
Lawrence Lek Dalston Mon Amour 2015 VideoSimulation 3840x2160Rising star artist Lawrence Lek creates, through this real-time simulation & HD video loop, a vision of the UK cast out of the EU.
Here, Dalston has degenerated into a post-apocalyptic utopia. Come and explore this drowned world of the near future: filled with forgotten nightclubs, neon-lit music venues, Election booths, Turkish snooker clubs and luxury penthouses. Building upon Lek's original commission for Open Source 2015,"Dalston, Mon Amour", this site-specific simulation brings together multiple histories of the area into a single zone. As players roam around, a voiceover extracted from Alain Resnais' Hiroshima, Mon Amour speaks to them about the nature of memory.
It is a gradual, but relentless, sense of forgetting that comes with any form of urban transformation. Lawrence Lek creates speculative worlds and site-specific simulations using gaming software, video, installation and performance. Often based on real places, his uncanny digital environments reflect the impact of the virtual on our perception of reality.
His work has been featured in recent exhibitions at Tramway, as part of Glasgow International 2016; KW Institut, Berlin; Cubitt Gallery, London; Wysing Arts Centre, Cambridge and the Delfina Foundation, London. He is recipient of the 2016 Jerwood/FVU Award, the 2015 Tenderflix/Tenderpixel Artist Video Award and the 2015 Dazed Emerging Artist Award.
WE DO BLACK HAIR – ALICE MARCELINO
We do Black hair brings together the local African and Diaspora communities in and around Gillett Square through an afro hair event addressing ongoing questions of aesthetic canons, identity politics, and visual representations in the media.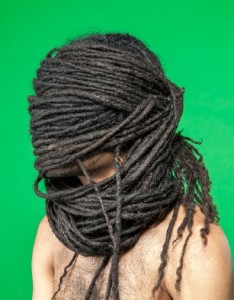 This project is informed by the all too common experience of the random "Can I touch your hair?" and responds to the racialization of spaces where, if stepping into the wrong hair salon, afro hair – once a "curiosity" attracting unsolicited hands – becomes unwanted, unmanageable, if not untouchable. We do Black hair brings out positive aspects of hairdressing as a social and community practice, hairstyling as an evolving cultural tradition.
The events will consist of a photography  performance/conversation by Alice Marcelino, opening up the very private experience of her hairdressing process to the audience and inviting people to engage in this conversation. Members of the public will also be invited to have their afro hairstyles photographed as part of her project Kindumba (My Hair in Kimbumdo, one of the two Bantu languages from North Angola) to celebrate black hair and its diversity by challenging conventional views of standard beauty and the concept of blackness.
Curated by Christine Eyene, this element of Open Source Festival will contribute to bridge the gap between community practices and contemporary art, reaching out to a diversity of public through art forms reflecting the makeup of today's society.
Christine Eyene is an art historian, curator, and Guild Research Fellow in Contemporary Art at the University of Central Lancashire, Preston. She is also editor of eye.on.art  www.eyonart.org
PORTRAIT OF TRUE RED – DANIELLE DEAN
Dean will show Portrait of True Red, a video co-commissioned by Open Source. The work stages a narrative of how a fictional character, Sam Jones, merges with the sneakers Dunk Low Pro SB (True Red, Vampire) released by Nike in 2003. Her story is told through a monologue, compiled from historical accounts of political violence such as slave revolts in 1700, police brutality (for example towards Black Panther member Assata Shakur), and violence against the workers in China who make Nike sneakers.
Within the script are fragments of Nike's marketing strategies, including advertising copy, bodily gestures from people featured in Nike commercials, and online reviews of Nike products. The video uses shadows to show the bodily gestures and to reference the vampire film genre.
Dean's work is about the colonialism of mind and body—the interpellation of thoughts, feelings and social relations by power structures working through news, advertising, political speech, and digital media. She focuses on processes of constructing and commodifying raced, gendered and classed subjectivities through target-marketing practices.
This project is curated by Open Source Head Curator Helen Nisbet. For over 10 years Helen has worked with artists on projects and commissions for organisations including the ICA, Contemporary Art Society, Creative Time and the Arts Council Collection.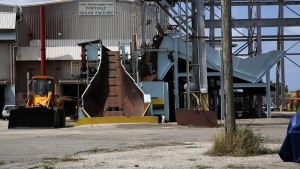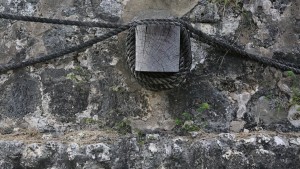 THERE'S A HOLE IN THE SKY, 2016 – HELEN CAMMOCK
Selected to participate by curator Emily Butler, Helen Cammock will present a new video work developed from a recent artist residency in Barbados. Using an encounter between an artist and a worker from one of the island's remaining sugar factories as a starting point, a fragmented spoken, sung or written narrative around labour and cultural transference, from East London to the Caribbean and back, will develop creating a disjunct between what is seen and what is heard.
Emily Butler is a curator, writer and translator. Currently a curator at the Whitechapel Gallery she has worked on survey exhibitions such as Electronic Superhighway, 2016, on the Artists' Film International Programme, on exhibitions drawn from the collections, on commissions by artists such as Rachel Whiteread, 2012 and Kader Attia, 2013-4, and major solo presentations by John Stezaker, Wilhelm Sasnal, 2011 and Hannah Höch, 2014
amongst others.
CONTACTS
For further information about OPEN SOURCE please contact Marie d'Elbée (Founder/Director):
E: [email protected]
W: www.opensource.london
FB: OPEN SOURCE on Facebook
TW: @opensource2016
INST: @opensourcelondon
MEDIA ENQUIRIES
For further information, interviews or images please contact Tani Burns:
T: +44 (0)207 377 5665
M: +44 (0)7888 731 419
E: [email protected]
W: www.tburnsarts.com
FB: TBurnsArts on Facebook