(4 / 5)
Philip Ridley's new play 'Angry' consisting of six monologues is an important work at this time. Directed by Max Lindsay, the intense 90-minute play, subjects the audience to a collection of themes from millennial rage to violence and the dystopia of the refugee crisis.
The parts are "gender neutral" and are alternated each night between the two actors, playing with interpretations of gender, race and sexuality. How does one react to an angry female versus an angry male?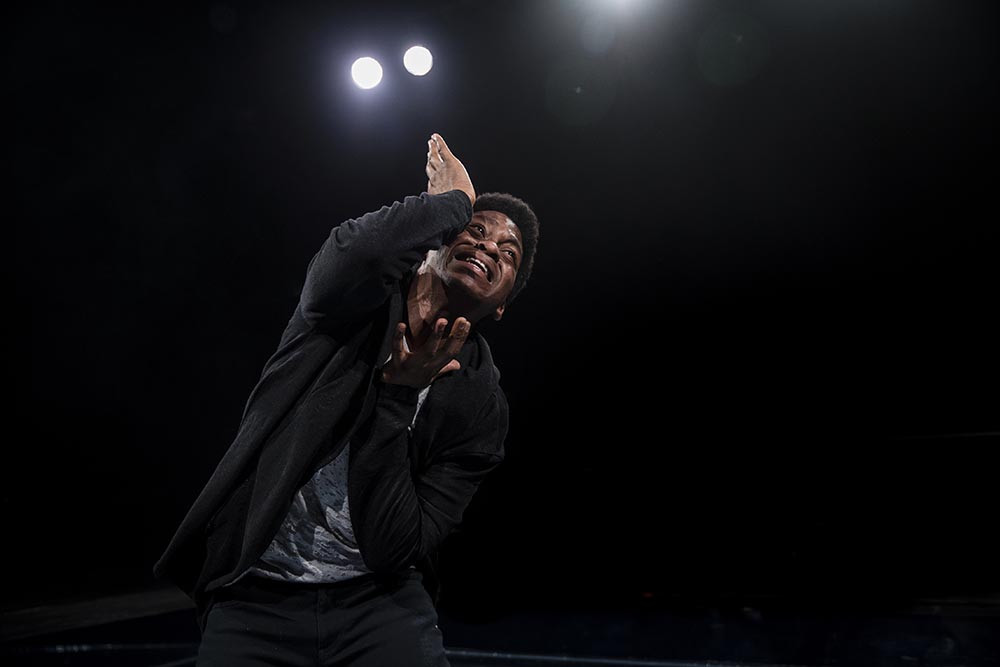 The sextet of monologues – performed by Georgie Henley (The Chronicles of Narnia) and Tyrone Huntley (Jesus Christ Superstar) are titled Angry, Okay, Bloodshot, Dancing, Now and Air. Max Lindsay's direction brings out powerful performances by both actors. They are dark, uncomfortable, tense, menacing and yet sometimes comedic.
The play begins with Angry which gives the audience the initial burst of raw emotion. Bloodshot tells the story of an erotic encounter in Victoria Park (played as a gay liaison by Huntley on the night I saw the play).
Set in a nightclub Dancing gives us a darkly absurd yet comedic scene involving mangled heads on the dancefloor.
Air, the final and most developed piece begins in a bookshop where two people meet for the first time then we are taken to the first date awkwardness as Henley nervously wonders if he likes her.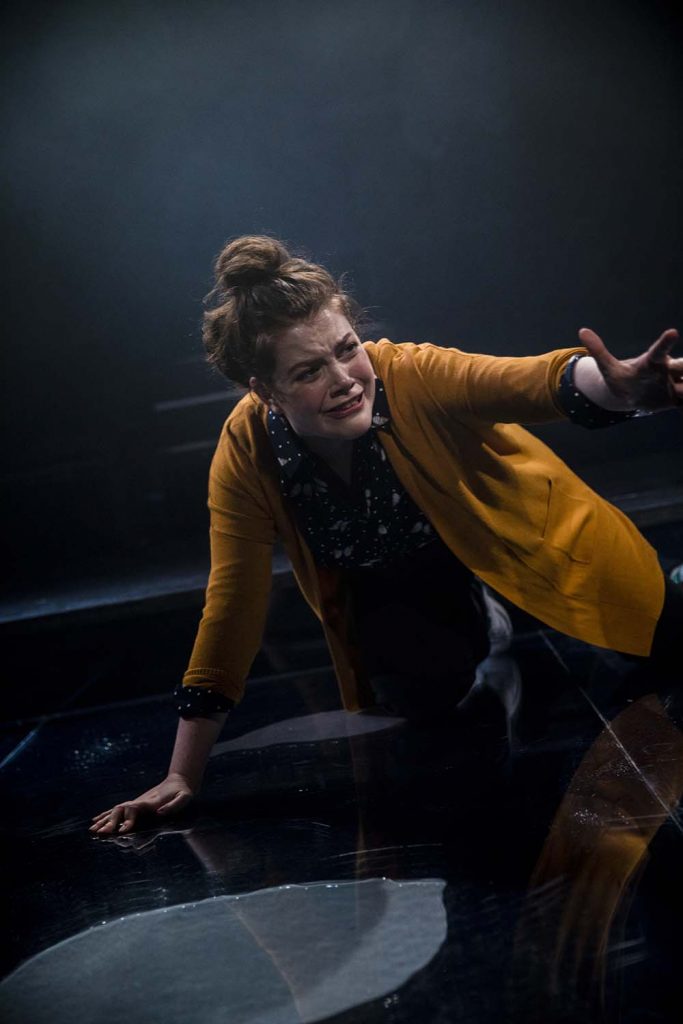 The next scenes are delivered to us as flashbacks from where Henley is now trapped in a sunken boat at the bottom of the sea counting down her last tortured breaths having watched everyone she loves die.The flashbacks go from them living happily together planning their future to devolving into a horrifying new reality ripped apart by war.
Henley's performance in these scenes are truly convincing as she switches skilfully through the different emotions. The sound effects (Jim Whitcher) are particularly effective here also.The set design is very effective in the intimate setting consisting of a mirrored pit (designed by James Donnelly) with the use of a grid of neon strip lighting (by Cassie Mitchell).
I thoroughly recommend this play. The play runs at the Southwark Playhouse in London until the 10th of March 2018 with a Q and A on Monday 5th March with Philip Ridley, Max Lindsay, Georgie Henley, and Tyrone Huntley.
Trailer