(4 / 5)
Recently, I saw The Claim by Tim Cowbury, performed at Shoreditch Town Hall in London. Set in a home office interview room, The Claim gives us another view of the asylum seeker's journey. It shows us how language barriers and miscommunications can add to their plight, their humiliation and ultimately their fate.
We are first greeted with a minimal modular set with free-standing strip lights. and one chair where we meet a confused looking Serge (played by (Ncuti Gatwa), as he awaits his fate. He has been living in Streatham for the last 18 months having fled the Congo.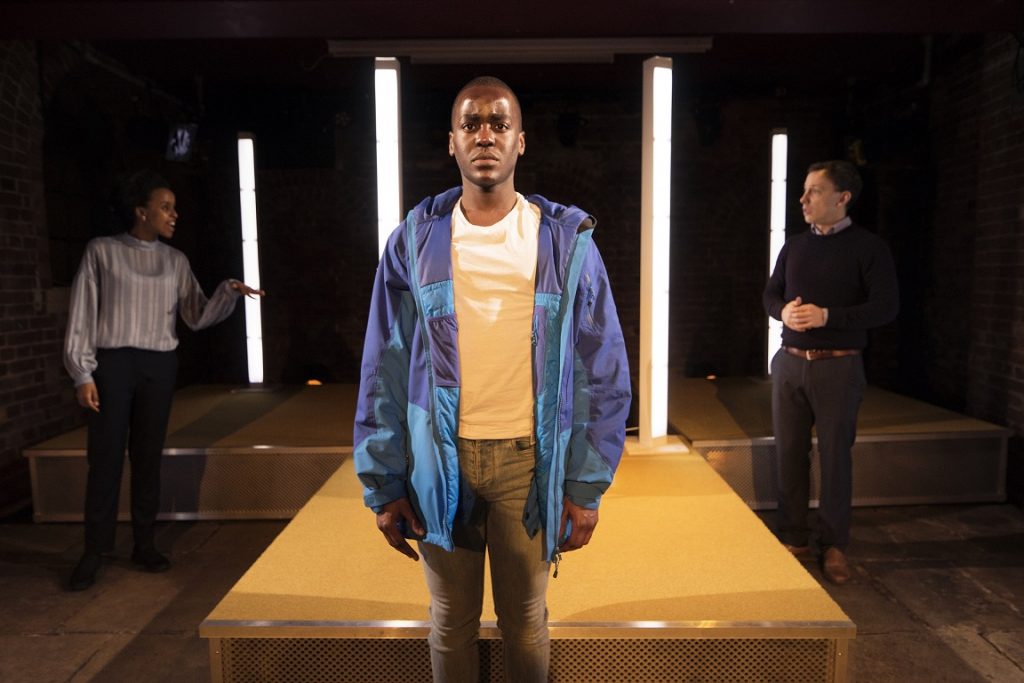 The first of the two officials: A (Nick Blakely), a translator, makes his entrance (we assume they are speaking in French) and they begin their awkward introduction. A's over-eagerness to keep the meeting friendly and informal complicates the communication. As Serge tries to tell his story of the night his father disappeared, he is constantly interrupted by A with his own stories. Serge never gets to explain himself properly.
When B (Yusra Warsama), the second interviewer arrives, the communication has already descended into a myriad of miscommunication and interruptions. Serge still doesn't have the glass of water he asked for. B, a 'by the book' interviewer is also monolingual and depends on A to translate. She is already sceptical of Serge's claim that he is a genuine asylum seeker. We are led to assume she will be the one that will make the decision on Serge's refugee status.
A's attempt to translate Serge's story for B results in a completely wrong interpretation, where Serge is transformed from a terrified child into what B now thinks is someone that killed his own father. She now misinterprets any attempt of Serge to reach out and explain himself as acts of aggression.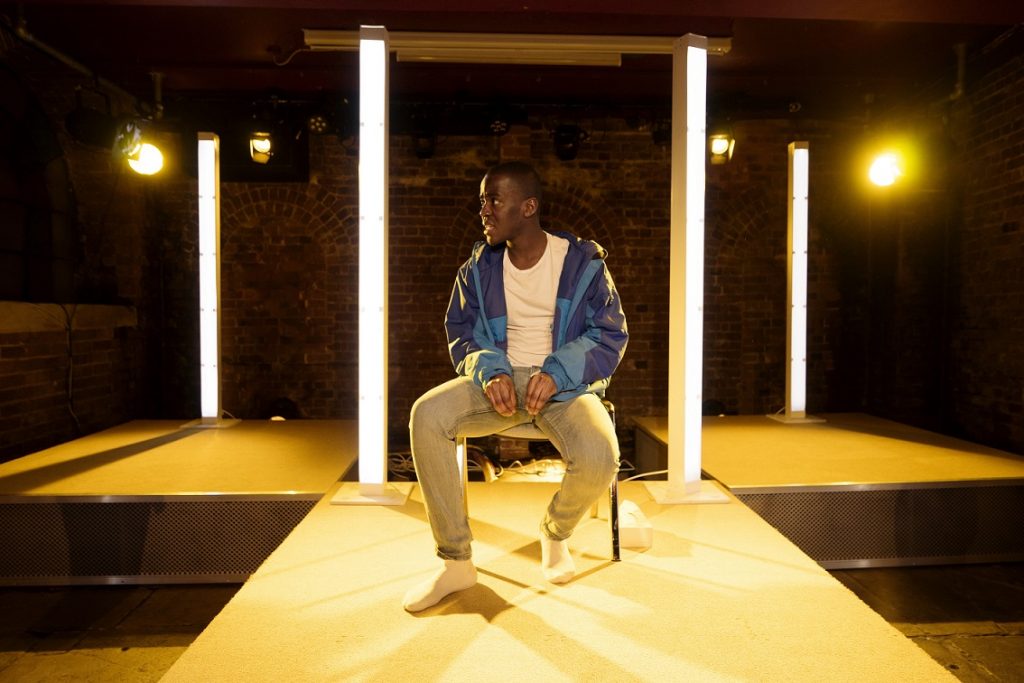 Adding to which, there is a sub-narrative between A and B. A is obsessed with going on holiday to the Greek island of Ios because B (the other official) has recently returned from a trip there. He appears to have some weird crush on her referring to her as 'his partner'. There is a strange power play between the two officials as they squabble. How can they properly evaluate Serge's case when they are so pre-occupied with their own narratives, while Serge's very life lies in their hands?
By the end of the play, the interview has not gone well, A finally delivers a glass of water to Serge and the audience are left not knowing his fate.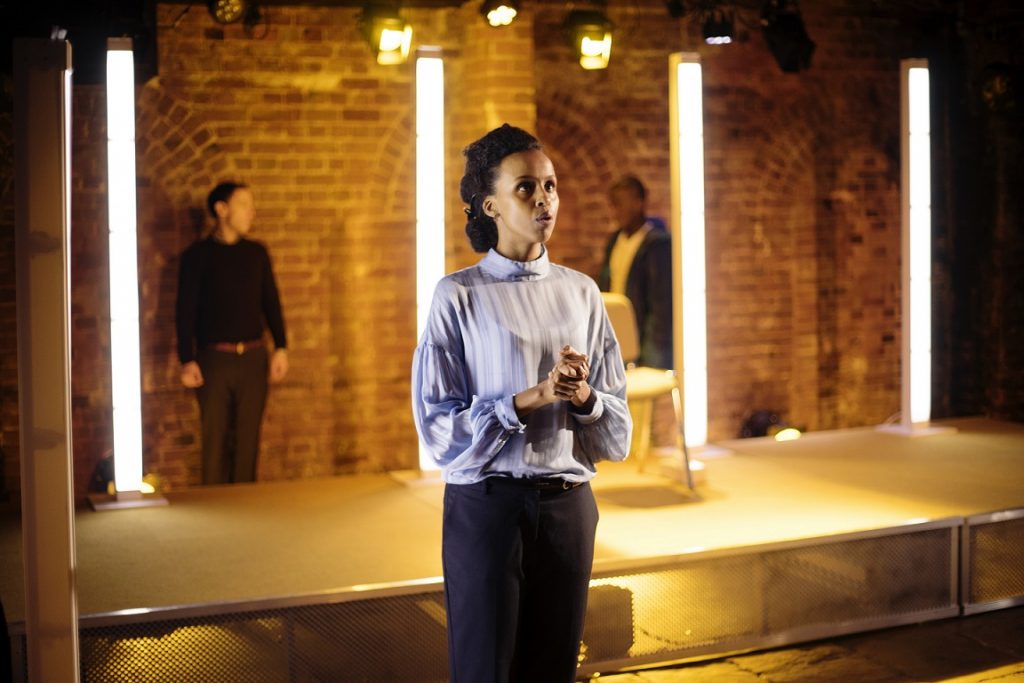 Directed by Mark Maughan, we see very convincing performances from the three actors. The miscommunications can result in laugh-out-loud moments, but the play brings out more unsettling realisations about the labyrinth that is the British Immigration System.
While this may have been an embellished account of what happens in these situations, I believe it acts as a bigger metaphor for these situations. We all are capable of tuning in and out of these stories. We can be engaged for a while but our own lives take prominence. There is something else that grabs our attention, whether it be booking our next holiday, the political dramas in the US or with Brexit or catching up on the latest series of Game of Thrones or Doctor Foster.
The Claim was developed with the support of migrant organisations around the country. Through interacting with these organisations, the play has engaged with hundreds of people with direct experience with the asylum system.
To hear more about the claim visit their website.
View trailer:
Organisations partnering with this production: