As a highlight of Hull UK city of culture 2017, this year's Turner prize will be presented at the Ferens Art Gallery in Hull.
The Turner Prize, UK's most prestigious art award, named after the English painter J. M. W. Turner, is an annual prize presented to a visual artist. The winner of the Turner Prize will receive £25,000, with £5,000 going to the other shortlisted artists.
Since its beginnings in 1984, it has always been presented at Tate Britain. Its aim is to promote public debate around new developments in contemporary British art.
Alex Farquharson, Director, Tate Britain and Chair of the Turner Prize jury, said:
 "We are delighted that this year's Turner Prize is being staged outside London at the Ferens Art Gallery as part of Hull UK City of Culture 2017, with an exceptional shortlist that reflects the best of British art today.
The Turner Prize has had a huge impact on the level of public engagement in contemporary art and we hope audiences in Hull will enjoy being part of the debate."
This year's exhibition of work features the four shortlisted artists: Hurvin Anderson, Andrea Büttner, Lubaina Himid and Rosalind Nashashibi.
It opened on the 26 September 2017 and will run until 7 January 2018, at the Ferens Art Gallery in Hull.
British artist, Hurvin Anderson presents a selection of vibrant paintings from exhibitions for which he was nominated along with some new pieces.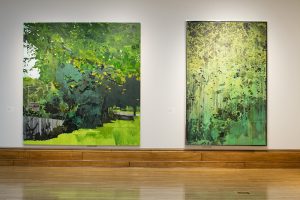 By drawing on elements familiar to him and those newly discovered, Anderson reworks and combines images to create a unique sense of place.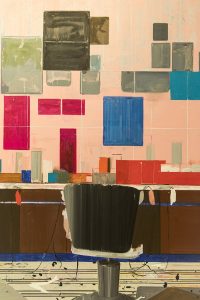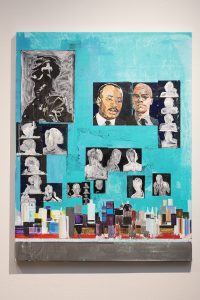 UK based, German-born artist Andrea Büttner presents a range of work encompassing woodblock prints, etchings and paintings.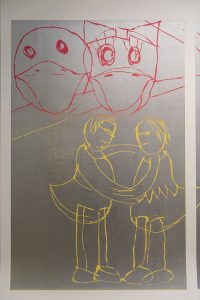 Her work explores fine art, craft and design histories. Subjects include shame and embarrassment and the relationship between aesthetics and ethics.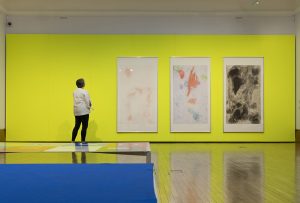 Tanzanian artist, Lubaina Himid presents four distinct works, which include painting on Guardian newspaper and found ceramic.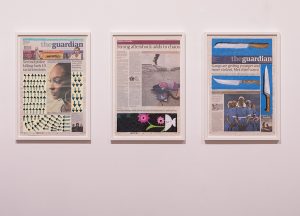 Her work is a celebration of Black creativity and the people of the African diaspora; it addresses hidden and neglected cultural contributions made by real and forgotten people.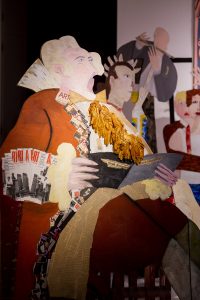 English artist, Rosalind Nashashibi presents two films, Electrical Gaza 2015 and Vivian's Garden 2017, which use a range of techniques that merge documentary with scenes that are scripted and staged.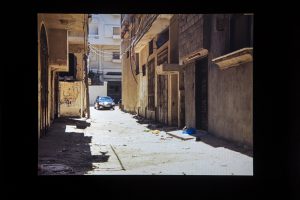 She focuses on the tactile lived experiences of relationships through incidental details to draw attention to the overlooked elements of everyday life. Although often intimate, the films also touch upon issues of surveillance and control.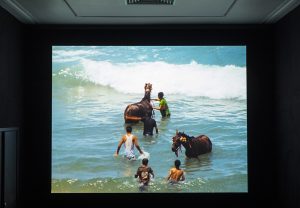 Turner Prize 2017 is curated by critic, educator and curator, Sasha Craddock, Chair of New Contemporaries, and George Vasey, curatorial fellow at Newcastle University, and a writer. The exhibition is designed by David Kohn Architects.
The members of the Turner Prize 2017 jury are the following:
Dan Fox, writer and co-editor of Frieze Magazine
Martin Herbert, British writer and critic based in Berlin
Mason Leaver-Yap, a curator, editor and writer based between Glasgow and Berlin.
Emily Pethick, Director of Showroom in London.
Martin Green, Director of Hull UK City of Culture 2017, said:
"In a year that continues to exceed expectations, the Ferens hosting Turner Prize 2017 is another feather in the cap for Hull.
The four artists in this exhibition have contributed to a timely show that asks important questions about the world and the society we live in. Our ambition is that it will get people talking as well as drawing audiences from across Hull, the rest of the UK and much further afield."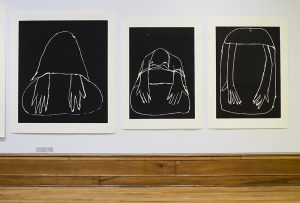 Councillor Stephen Brady, Leader of Hull City Council, said:
 "The gallery has had a phenomenal year so far and the public have embraced fully our visual arts offer.
Hosting the UK's most prestigious art prize strengthens the gallery's reputation as one of the finest regional galleries in the country."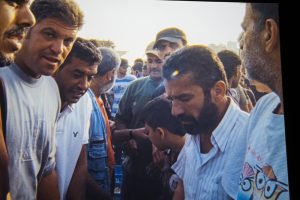 As part of the public programme for Turner Prize 2017, there will be a series of workshops and events, in schools and across Hull, open to all age groups. Amongst the projects are Fuzzfeed, a brand new YouTube channel supported by Hull 2017.
From the makers of the BBC show, Fuzzbox, Fuzzfeed will feature a specific piece made by teenagers and young people from the Hull area about the Turner Prize.
The winner of the Turner Prize 2017 will be announced on Tuesday 5 December 2017 at an award ceremony, broadcast live on the BBC, the broadcast partner for the prize.