Above Picture: Sneakers, 2015, acrylic on paper, 45.72×60.96cm © Katherine Bernhardt
"What's Up" is a pioneering exhibition featuring 50 of the most exciting young contemporary artists from around the world, brought together in a dynamic survey selected and curated by young collector and advisor Lawrence van Hagen. The exhibition runs from the 14th until the 30th April 2016 at the Soho Revue, as well as a neighbouring space on Greek Street in the heart of London's Soho.
The exhibition will respond to some fundamental questions of today's art world:
What is on the walls of today's leading contemporary art institutions?
Do we know how those walls will look like in five years' time?
Who are the young galleries in the driving seat?
What is being bought by the young generation of collectors and why?
Focusing on a rising generation of painters, alongside key artists working in drawing, photography, sculpture and video art, "What's Up" incorporates several well established names such as Jonas Wood, Mark Flood and Sterling Ruby, alongside the 'new kids on the block'.
"The title of the show, with its multiplicity of meanings, points to a consideration of a particular strand of the contemporary art scene: The artists to discover today. I have focussed on a younger generation of artists, both on those who are already greatly followed by the market, including Katherine Bernhardt, Brian Calvin, Ella Kruglyanskaya or Matthew Brandt, and also those who are just on the cusp, just getting there. Those, I believe, will be interesting to discover, but art is more important than the market!" LVH
The artists included in this exhibition are the true choice of a young collector – for collectors of his generation. This global selection is the result of extensive research, many years spent visiting artist studios, private collections, new and established galleries and institutions worldwide, and aims to reveal some of the directions in which the international contemporary art market may be moving.
Untitled, 2014, acrylic lacquer on canvas w/aluminum stretcher frame, 224x163cm © Zane Lewis. Courtesy Eric Hussenot Gallery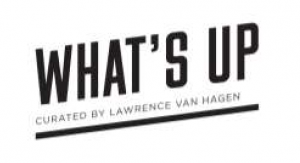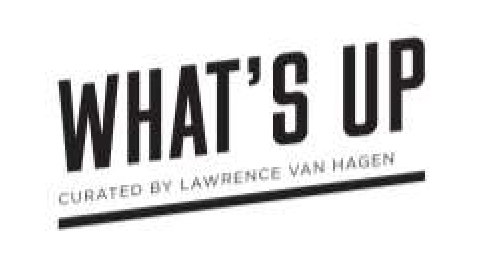 THE ARTISTS
Markus Amm, Bianca Argimon, Flavie Audi, Julie Beaufils, Brian Belott, Katherine Bernhardt, Gabriele Beveridge, Ry David Bradley, Matthew Brandt, Kerstin Brätsch, James Busby, Brian Calvin, Oliver Clegg, Petra Cortright, Michael Dean, Alex Dordoy, Mark Flood, Patrick Groth, Eloise Hawser, Tom Holmes, Allison Katz, Lauren Keeley, Paul Kneale, Ella Kruglyanskaya, Shio Kusaka, Zane Lewis, Sam Lipp, Alexander May, Matthew Porter, Alex Prager, Joe Reihsen, Mariah Robertson, Ry Rocklen, Sterling Ruby, Daniel Schubert, Gibb Slife, Despina Stokou, Matthew Stone, Peter Sutherland, Philipp Timischl, Johannes Vanderbeek, Brian Wills, Chloe Wise, Jonas Wood, Nathan Zeidman, and others.
EDITOR'S NOTES
LISTINGS INFORMATION What's Up
Date: 14 – 30 April 2016 Address: Soho Revue, 14 Greek Street, London W1D 4DP Union Club, 49 Greek St, London W1D 4EQ Opening times: Monday – Saturday: 10:00 – 19:00 Or by appointment
MEDIA ENQUIRIES
For further information, interviews or images please contact Tani Burns: T: +44 (0)207 377 5665 M: +44 (0)7888 731 419 E: [email protected] W: www.tburnsarts.com FB: TBurnsArts TW: @tburnsarts
CONTACT
For sales, to book a private appointment and for further info about individual artists
contact Lawrence van Hagen:
M: +44 (0)7818 477 805 E: [email protected]
Lawrence has developed an ambition to engage further with the artists of his own generation from around the world. He has followed many "What's Up" artists since their very early days, to mention only a few: Flavie Audi, Patrick Groth, Zane Lewis, Chloe Wise, Nathan Zeidman, Julie Beaufils and Alexander May.
Some of the artists he is curating are already supported by international art centres and contemporary art museums, including: Shio Kusaka (Whitney Biennial); Joe Rheisen (Arsenal Montreal); Brian Belott (MOMA NY) and Katherine Bernhardt (Rubell Family Collection); Matthew Brandt (Columbus Museum of Art), Brian Calvin (Le Constortium Dijon), Oliver Clegg (Venice Biennale), Matthew Porter (Metropolitan Museum of Art), Mariah Robertson (MOMA NY) and Ry Rocklen (Whitney Biennial and Hammer Museum LA).
Lawrence van Hagen is a young polymath oscillating between the worlds of art and entrepreneurship. He is soon to announce an exciting travel app and online platform for curated weekend getaways (launching ahead of Summer 2016), which will integrate an essential element of contemporary art into a luxury travel experience. This worldly perspective is prominent in his role as collector and curator:
"Even in the digital age, travel remains an essential part of communication and understanding. I believe it is a vital factor in succeeding in today's art world. Today, most of the art market activity happens during fairs, which are increasingly widespread, taking place in the farthest corners of the world. It is one of the best ways to keep track of the artists you might follow – and to discover new ones." LVH
While the scope of the exhibition may be international, London – and in particular Soho – was considered the natural choice of location for its dynamic and forward-looking art scene. "What's Up" will occupy two great spaces in the centre of Soho from the 14th until the 30th April 2016.
The Soho Revue, formerly the Soho Club, dates from 1864 and has been transformed into a modern exhibition space in recent years, strikingly juxtaposed with the raw architecture of the new Union Club building, directly opposite.