Mauro De Giorgi tells me his most important artist tool, his "weapon of choice" and "beloved friend" is his 'fude' (Japanese calligraphy brush)".
At just 7 years old, the Singapore-based Italian artist's interest in art began to blossom. His mother had given him his first oil painting set.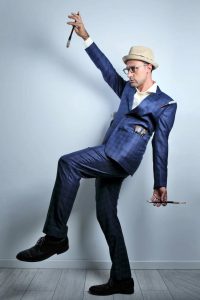 From very early on, De Giorgi found himself drawn towards Asian and particularly Japanese aesthetics. "My Grandmother had a small reproduction of some kind of Sumi-e in her dining room" he recalls, "I remember daydreaming in front of this depiction of a lake with a couple of pagodas in the background".
It was while reading Jun'ichirō Tanizaki (one of the major writers of modern Japanese literature), 'In Praise of Shadows', De Giorgi would have an epiphany moment.
He recalls the line; 'The quality that we call beauty must always grow from the realities of life, and our ancestors'.
"After reading this book, my goal was crystal clear: creating contemporary art which mingles Japanese aesthetics with Italian flair."
Why? he explains "Because I'm an Italian artist who is in love with Edo period, which one could easily compare to the Italian's image of Renaissance. They both seek to capture the beauty and mystery of the natural world."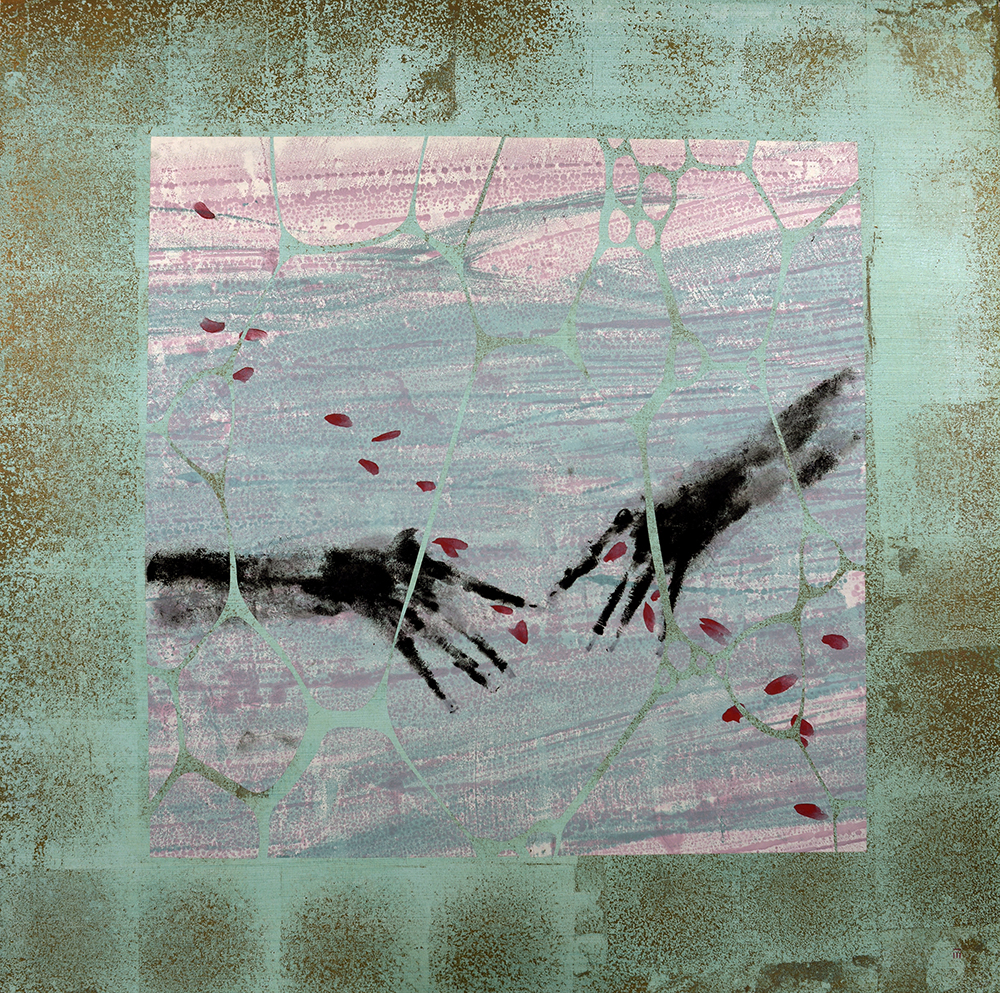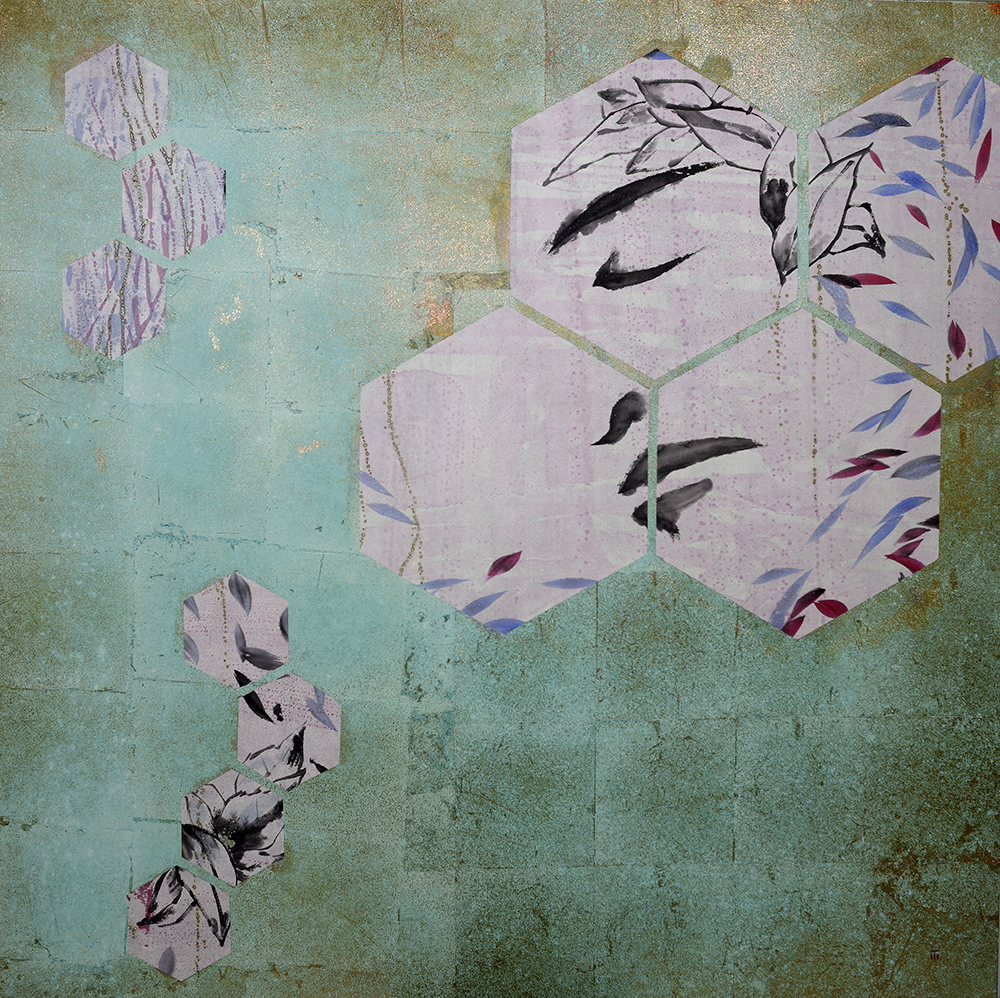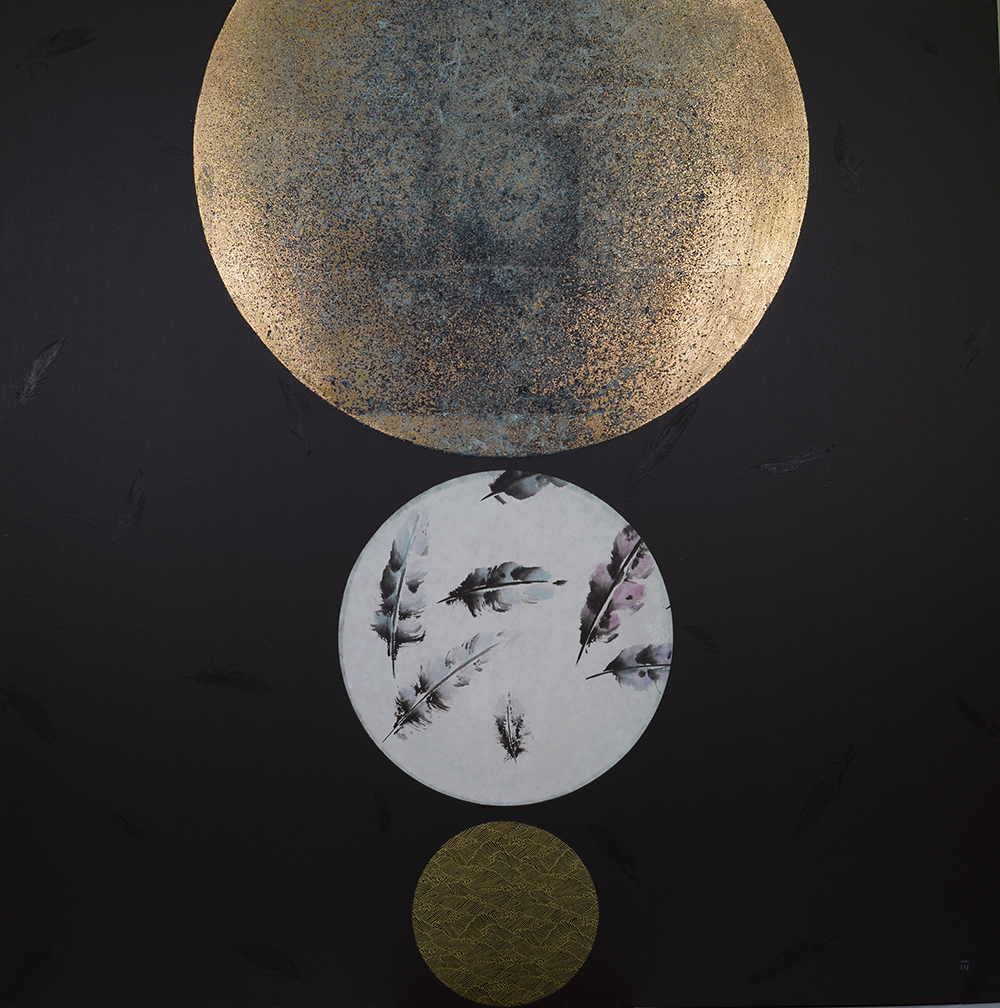 De Giorgi works have been displayed in Italy (Venice Biennale), United Kingdom (London), Japan (Tokyo) and Singapore. In 2015 he was selected by the Benetton Art Foundation to exhibit at the Venice Biennale.
One of his artworks has been published in Benetton Collection book 'Preastigium'. Later the same year he moved to Tokyo (Japan) in order to extend his research into Japanese aesthetics, working with various local artists including well-known Sumi master Shukou Tsuchiya, and exhibiting across Tokyo.
His latest Exhibition Sister Water, Brother Sun, a joint Exhibition with Artist Billy Soh opened Thursday 5th Apr 2018, 6.30pm, at NPE Gallery in Singapore.
Sister Water, Brother Sun showcases their experimental collaborations with nature in "the use of water, sunlight but also stones (mineral pigments) and metals (copper and gold leaf)." While both artists use rice paper as a medium, De Giorgi explains that subject wise they are different.
"I took inspiration from mythology, sacred geometry and some Peranakan colour palette as seen in some of my explorations in Asia."
What is the aim of De Giorgi work?
"My practice of art is a constant attempt to achieve balance and purity through a minimal yet experimental approach which also includes ancient techniques such as Sumi (calligraphy ink), gyotaku (fish printing) and iwa enogu (mineral pigments)".
De Giorgi considers each artwork to be an individual project, with its own specific message and medium. He invites the viewer "to decode the hidden meanings" like it were a puzzle to solve.
Sister Water, Brother Sun runs from 6th Apr – 3rd May 2018 in the NPE Gallery in Singapore.