It was August 15, 2008. Barry Yeow was to find himself locked up at Bedok police station. He had mugged a Chinese woman, taken her money and mobile phone. He was to be sent down for 10 years.
This was not his first brush with the law. The former tattoo artist had a troubled past with a weakness for heroin and other drugs. At a young age, his parents divorced. He was involved in gangs and started sniffing glue at a young age, by eighteen he had graduated to heroin.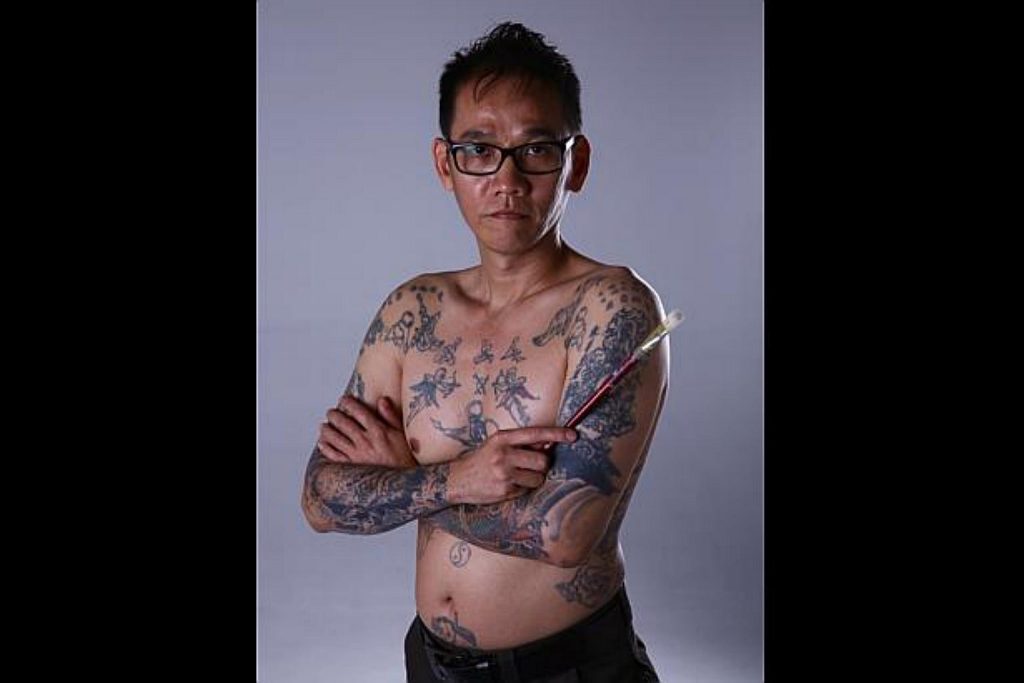 Yeow's whole life had been about self-destruction, in and out of prison most of his life. At 42 years of age with a 2000 dollar a day drug habit and a failed marriage behind him, Barry had alienated his family eroding the trust of the people closest to him. He had reached his lowest ebb.
It was when he was sent to the prison this time, going through heroin withdrawal in the prison hospital that would become the impetus for changing his life. He would witness a prisoner who had attempted suicide left in a vegetative state.
This time in prison, he was to develop a passion for art. What started as a way to pass the time in prison was to become his redemption. After a lifetime of destruction now he was ready to create.
"The art discovery prompted me to view the world differently in many ways. It opened my eyes to see and access things in many perspectives rather than being narrow-minded."
He got involved in the Yellow Ribbon's art programme which is dedicated to rehabilitating offenders helping them reintegrate into society when they are released.
"YRP Singapore has been successful in creating awareness of 2nd chance through acceptance to both the public and inmates as well."
While in prison he won competitions and soon started getting commissions to paint for corporations and collectors. During his six years in prison, he completed more than 500 commissions. In 2015, he was released early on good behaviour.
Since his release, Barry now makes his living as a professional painter. He is currently working on a number of commissions works for collectors with 2 exhibitions in the planning for 2018.
His latest exhibition 'The flow of time' an installation at Singapore art museum.
"The main object of the installation is the question of time. Everyone has time, but, how one lives it, uses it and savours it – is what makes the difference."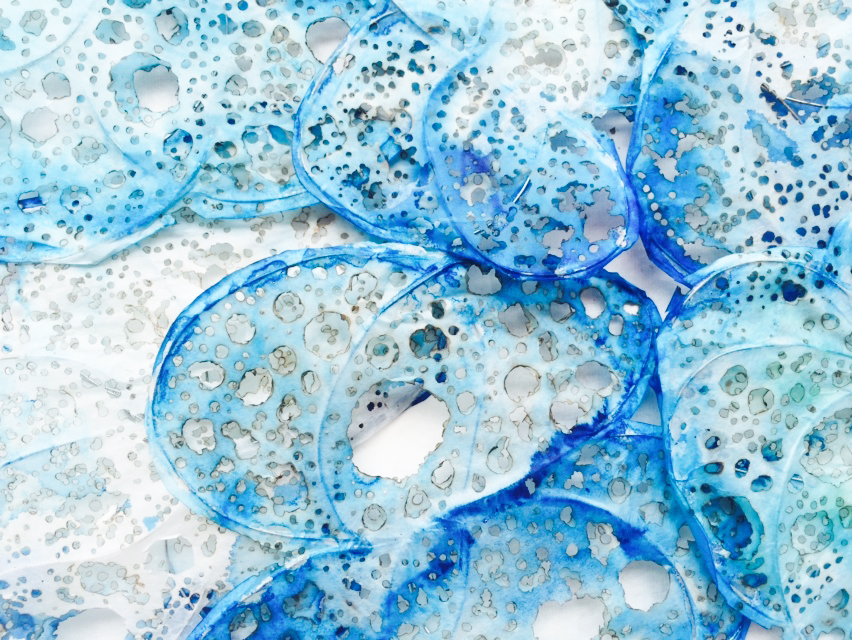 There is a beautiful textural quality to Barry's work. I asked him what inspired his technique.
"I major heavy textured acrylic impastos as I see every blob of paint signifies every step of one's journey.
It's also [about depicting] the journey one embarks on as never a smooth one" yet, on the other hand, explains Barry "it's a journey worth embarking". "Majoring in this technique and style allowed me to enter into the realm of liberation without boundaries."
Having defeated his own demons, he is an active volunteer in various organizations including Yellow Ribbon working as an artist-mentor "using art as a form of medium to reach to those in pain" he explains. Here he helps others make the same journey through art. He along with other mentor's visit Changi Prison and Changi Women's Prison every week to teach a course on art for the inmates.
The work from the inmates was recently exhibited at the Yellow Ribbon Community Art Exhibition 2017 which closed on the 22 October. A showcase of individual and collaborative artworks by 25 male and 17 female inmates who were guided by Barry Yeow, Kim Whye Kee, and Nicola Anthony.